The MaxiTPMS TBE100 is a laser-enabled tire tread depth & brake disc wear examiner that provides users with quick and accurate wear measurements. Measure brake disc wear without having to remove tires.
Autel MaxiTPMS TBE100 Tire Tread and Brake Disc Wear Examiner
It features a 0.95" AMOLED touchscreen, displaying measurement data in real-time. TBE100 can work with MaxiTPMS ITS600 to access detailed replacement & maintenance suggestions for quick tire service, document tire wear and damage, and scan Tire Identification Number (TIN). Use the tool separately, or with ITS600 to view and print detailed TPMS reports.
Autel MaxiTPMS TBE100 Description
- Tire Tread and Brake Disc Wear Examiner
- Laser-Enabled; No Need to Remove Tire
- .95" AMOLED Super Retina Touchscreen Display
- Precise Wear Data Displayed on Screen
- Features 4-megapixel, 4 cm Macro Camera
- Compatible with Passenger, Commercial and Off-road Vehicles
- Work Alone or With New MaxiTPMS ITS600 Tablet
- 1300 mAh Lithium-Ion Battery
- One-year Limited Warranty
Laser Measurement
• Tire tread depth & brake disc wear check in one tool
• Laser measurement with 0.1mm accuracy
• No need to remove the wheel during measurement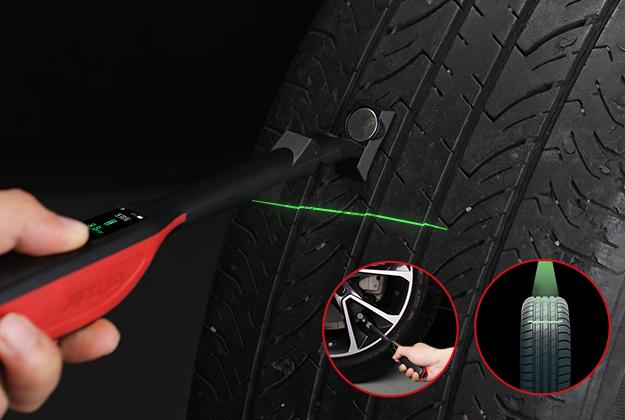 Real-time Tire Health Analysis
• Real-time measurement data on touchscreen
• Full tread measurement

• Quick Check both tire tread & brake disc
• Uneven wear analysis (Requires ITS600)
• Replacement & maintenance suggestions (Requires ITS600)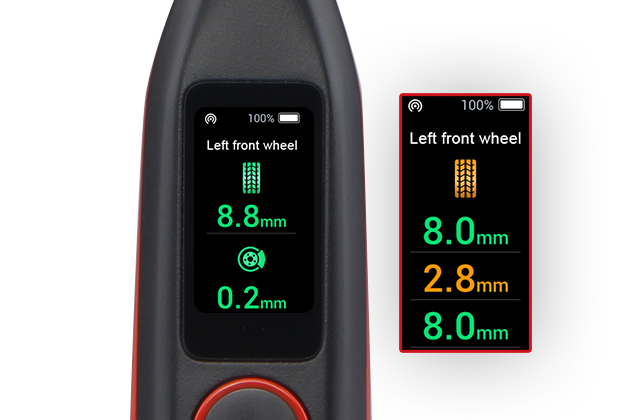 Comprehensive Test Report
Comprehensive Test Report: TPMS health, Tire tread depth & brake disc wear characteristics & Repair tips (Requires ITS600)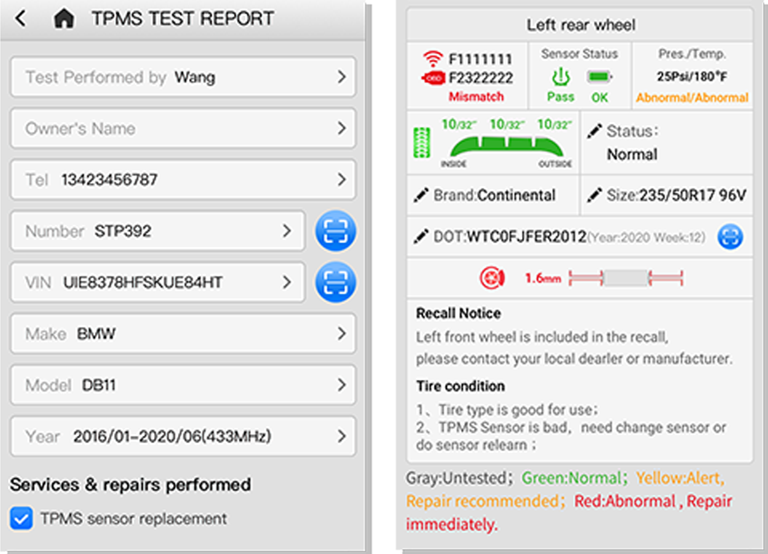 Autel MaxiTPMS TBE100 Accessories