BMW ICOM NEXT A + MB STAR C4 DOIP with laptop that has installed 1TB HDD/SSD BMW BENZ Softwares full set ready to use.
This produc is includes BMW ICOM NEXT A+B+C hardware and MB STAR C4 DOIP and 1TB HDD/SSD BMW BENZ sofwtare and Lenovo laptop, we has installed the HDD/SSD software into the laptop, it's ready to use.
1TB HDD/SSD BMW Benz Sofwtare overview
1. Software Version: V2021.03 for Benz and V2021.01 for BMW
2. Operation System: Win10 64bit System for Benz, Win7 64bit for BMW
3. Software Type: 1TB HDD or SSD ( SSD is run faster than HDD)
4. Laptop Specs:
Lenovo T420 I5/2520 CPU with 4G RAM
Lenovo T430 I5/3320 CPU with 8G RAM
Note: Laptop is used one without logo, not brand new. If you need logo, please contact our sales to confirm.
5.Update: Send HDD/SSD back to update, or purchase new HDD/SSD replacement
BMW Software V2021.01 Contains:

ISTA-D:4.27.20
ISTA-P:3.67.1.000 Support BMW motorcycle and electric car programming
VIN:2020.09.22
SDP programming database:4.27.20, support muilti language
ETK:2019.12
KSD:2019.11
INPA5.00
winkfp 5.2.3
NCS 3.5.1
BMWAi: 4.6
E-SYS V3.27.1 and V3.30, database V67.0, E-SYS 3.31 Chinese version
E-SYS PRO 2.8 (Newly Added)
Database V67.0
Dr. GINI B020
FSC navigation arithmetic software and IBAC code
Not connected 9000 days remaining
Support BMW E/ F/ G Series Cars Till 2021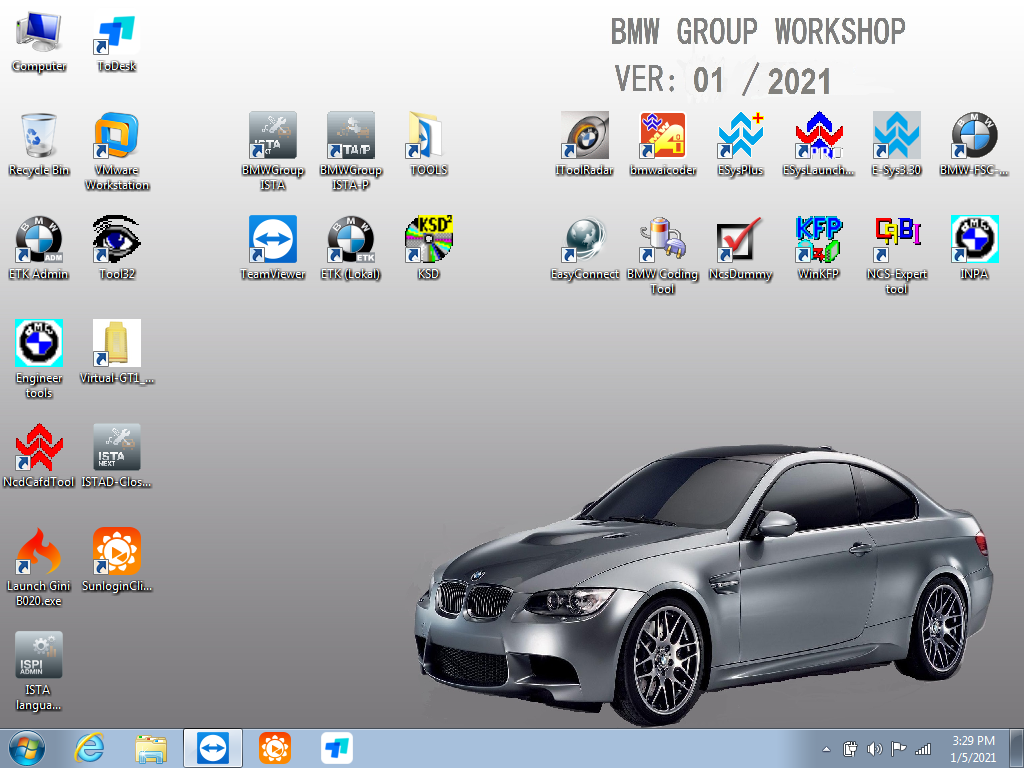 Benz Software V2021.03?
Contains
:
Xentry: 2021.03
DAS: 2021.03
EPC: 2018.11
WIS: 2020.10
SDmedia: 2015.01
Vediamo: 5.01.01
Star Finder: 2016, Add Starfinder2020
PL72
DTS Monaco 8.14 + 8.16.015 with 2019 database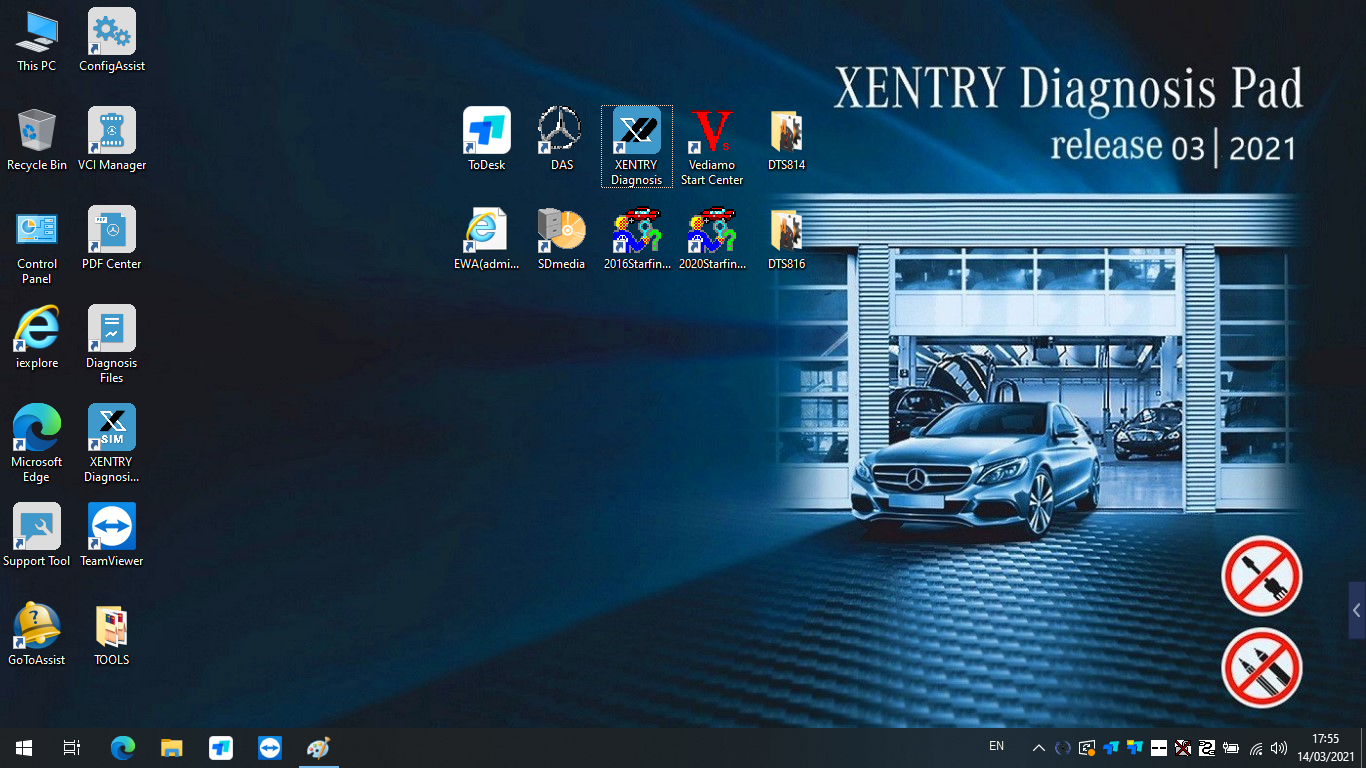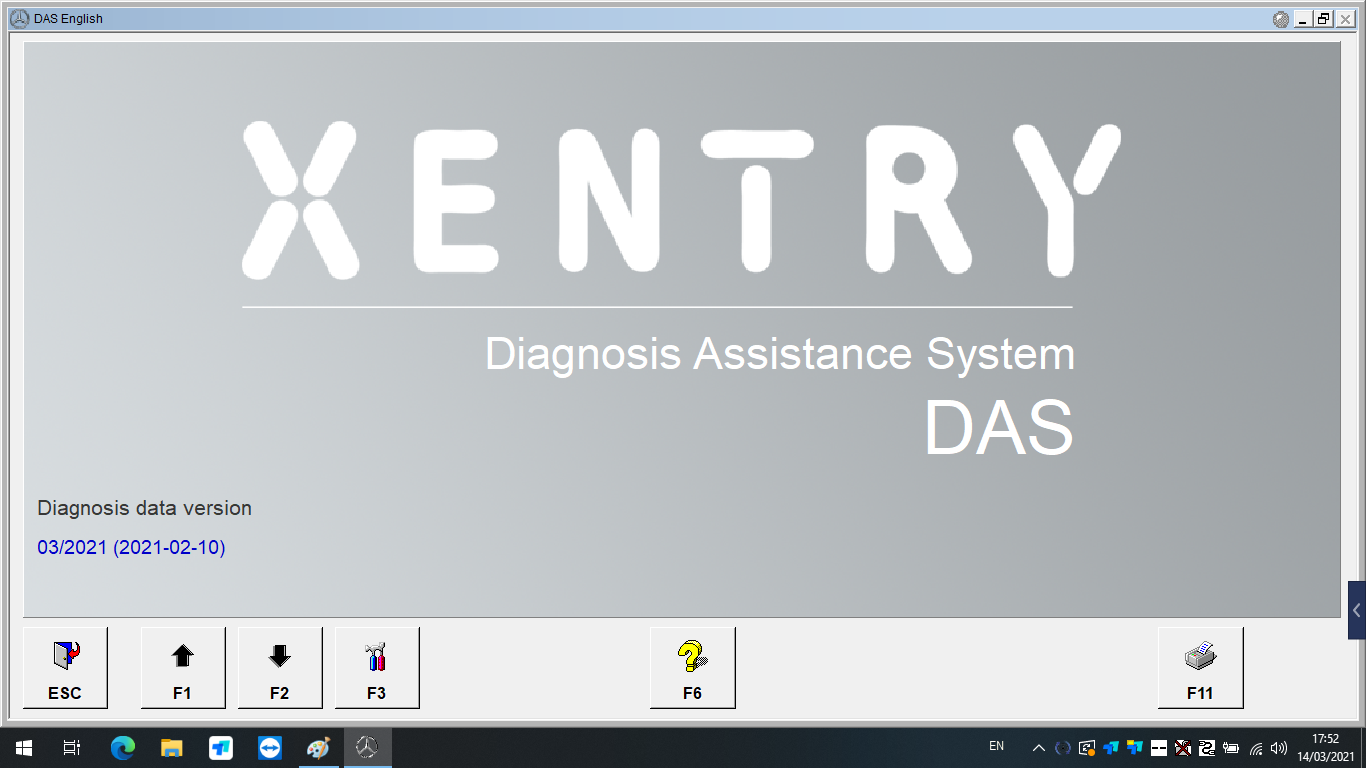 MB Star Diagnostic Xentry Software Support car list:
Support for Mercedes vehicles, included: Cars, Buses, Trucks, Sprints, Smarts etc. till 2021
ICOM NEXT A+B+C Description
1. Support car models: For All BMW E/ F/ G Series Cars (BMW, MINI, Rolls-Royce BMW-Model, BMW Motorcycle and electric car?).
2. Function: for BMW Diagnosis,  Programming and Coding , Brush hidden, Single  Engineer and E-sys,  WinKFP,  ItoolRadar,  Tool32,  INPA, KSD2 , Grop ISPI, NCS-EXPERT tool, ISTA,  New features activation and the module system update.
ICOM NEXT
A+B+C PCB Show:
MB Star C4 SD DOIP Description
1. New MB SD Connect Compact 4 Star Diagnosis not only works with K line diagnose and CAN BUS,but also for UDS diagnose protocol.Old MB STAR C4 can not support these 2 functions,because old MB STAR C4 main board does not have UDS chip.
2. New MB SD Connect Compact 4 Star Diagnosis supports wifi diagnose.
3. Multiplexer supports Lan cable connection.
4. Connector adopts Military quick swap technology, so it can support 10,000 times pull plug, more stable.
5. All core accosseries adopt original new packing chip, 24hours test, product quality is guaranteeed .
MB SD Connect C4 Testable systems:
ENGINE
AUTO-SPEED
AIRCONDITIONAL SYSTEM
SRS
ABS
ASR
MPL
GM
Bz ORIGINAL ANTI-THEFT
DASX SYSTEM
Passenger Cars Supported List:
A(176), A(169), A(168), B(246), B(245), CLC(117),C(205) C(204) C(203), C(202), 190(201), E(212), E(211), E(210), 124(124), S(222), S(221), S(220), S(140), S(126), E(207), CLK(209), CLK(208), CLS(218), CLS(219), CL(216), CL(215), CL(140), SLK(172), SLK(171), SLK(170), SL(231), SL(230), SL(129), SL(107), SLS(197), M(166), M(164), M(163), G(463), G(461), E(212), E(211), E(210), 124(124), S(222), S(221), S(220), S(140), CLK(209), CLK(208), CLS(218), CLS(219), CL(216), CL(215), CL(140), SLK(172), SL(231), SL(230), SL(129), SL(107), SLS(197), M(166), M(164), M(163), G(460), GL(164), GLK(204), R(251)
Van Supported List:
MB 100(631), T1, SprinterIII, SprinterII, SprinterI, Sprinter900, Citan, Vito(639), Vito(638), V(638), Viano(639), T2, Vario, Vaneo(414)
Truck Supported List:
Actros963/4, Actros2,3, AtegoIII, AtegoII, AxorII, Eonic, Zetros, Actros, Atego Light, Atego Heavey, HPN M96, Atron, HPN M2000, SKL, FSK, Further model series
Unimog Supported List:
U20, UGN, UHN
Bus Supported List:
TRAVEGO, INTOURO, INTEGRO, CITARO, CAPACITY, CITO, TOURISMO, O350/ O403, CONECTO, O404, O405- O408, Minibus, OC500, TOURO, TOURINO, MBC, MULITEGO, O500, O500/ OH, OH, OH368, OF, OF384, LO, O400, FURTHER MODEL SERIES
DOIP C4 Multiplexer PCB Board Display:
Package List
BMW ICOM Next
1pc x BMW ICOM NEXT A+B+C
1pc x BMW ICOM B Most
1pc x BMW 20pin Cable
1pc x USB Cable
1pc x LAN Cable
1pc x OBD Cable
MB Star C4
1pc x SD Connect/DOIP SD C4 PLUS Multiplexer
1pc x 16pin cable
1pc x 38pin cable
1pc x 14pin cable
1pc x 8pin cable
1pc x Lan cable
Software & Laptop
1pc x 1TB HDD/SSD BENZ BMW Sofwtare (optional)
1pc x Lenovo T420/T430 Laptop (Used one, not brand new)
Contact Information
Whatsapp: +86 136 1282 7578
Email: info@getobdtool.com
Skype: getobdtool