MB Star C4 Full Set Cables 5pcs including the OBD2 16pin cable, 28pin cable, 14pin cable, 8pin cable and Lan cable. The cables works with SD C4 multiplexer.

C4 Full Set Cables Overview
Usage: Connect C4 and the car/laptop
Compatiable Hardware: Benz SD C4
If you are interested in our SD C4, please check picture below.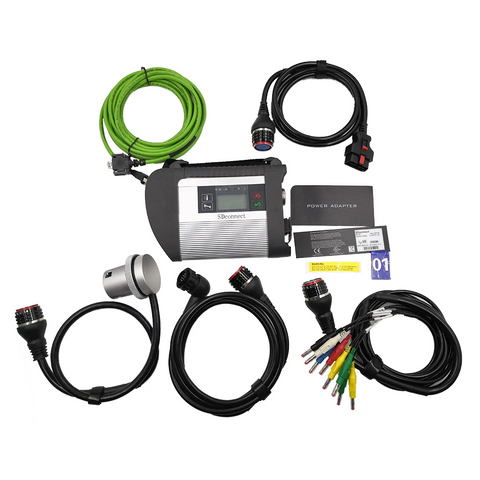 Packing List: 
1pc x OBD2 16pin Cable
1pc x 38pin Cable
1pc x 14pin Cable
1pc x 8pin Cable
1pc x Lan Cable
Contact Information
Whatsapp: +86 136 1282 7578
Email: info@getobdtool.com
Skype: getobdtool