Car ice scraper is 2 in 1 multi-function 
for removing snow. Ice scraper for removing ice and frost from windows and windshield.
Car Ice Scraper 2 in 1 Multi-Function Telescopic Snow Brush for Car Windshield Snow Removal
Car Ice Scraper 2 in 1 Snow Brush Overview:
Color: Yellow, Blue, Orange
Brush Material: PP
Shovel Material: ABS + Aluminum Alloy
Minimum Appearance Size: 60*24*7cm
Appearance Extension Size: 80*24*7cm
Functions: Removing snow, ice and frost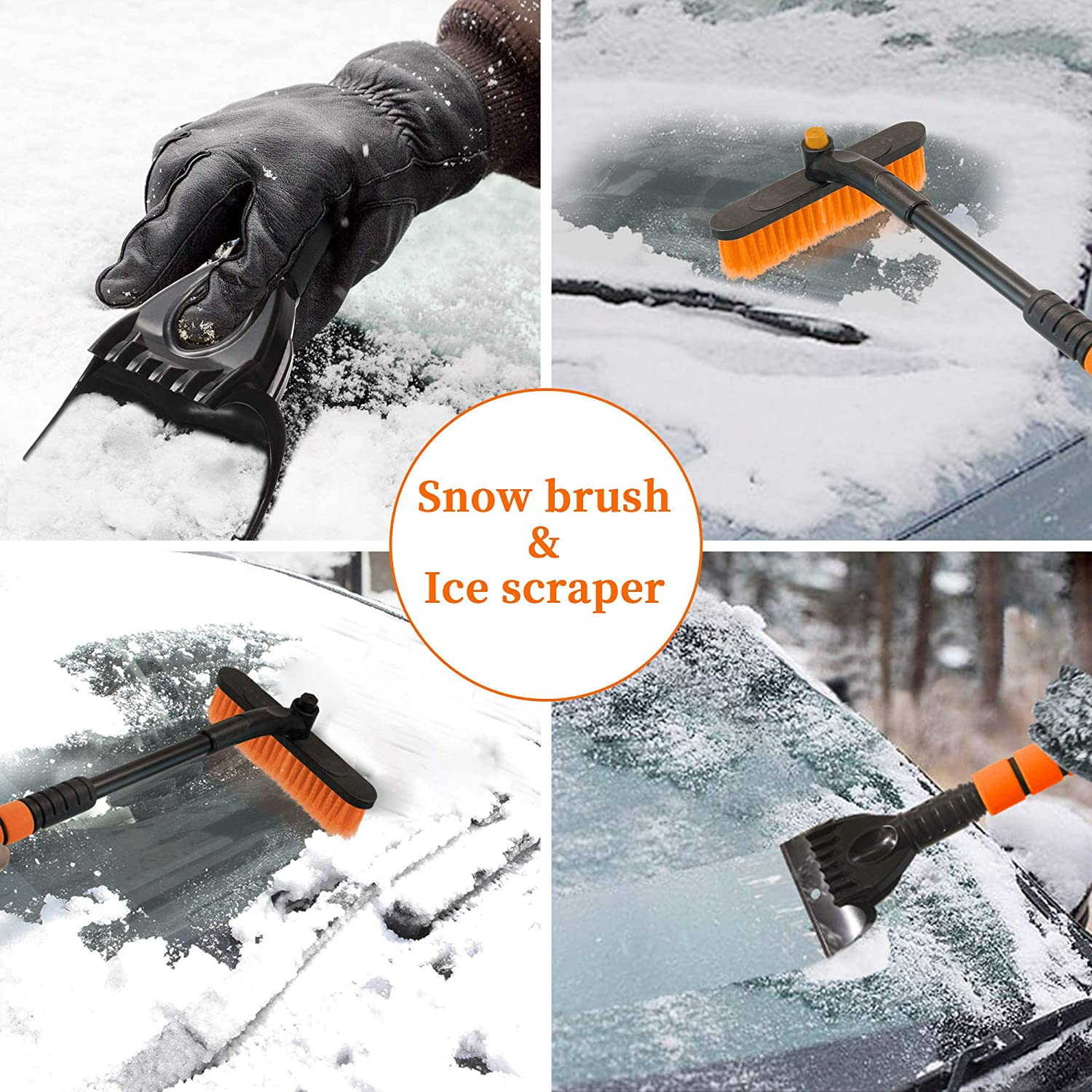 Features:
【FAST & EFFICIENT SNOW REMOVAL】This snow brush with ice scraper works great on swiftly and effortlessly removing ice, snow, leaves, frost, droppings on windshield, hood, roof, tires, trunks and more, without causing damage or scratch to paint.
【2 IN 1 EXTENDABLE SNOW BRUSH】The snow scraper comes with 3 separate units-①Ice scraper: Ice scraper to remove ice and frost from windshield or windows.
②Telescopic Handle: With aluminum alloy pole to extend, the brush is easily spreading over the car surface without causing arm fatigue.
③Pivoting Broom Head: Easily remove snow and ice by setting the brush at the optimum angle for the task.
【COMFORTABLE FOAM HANDLE】Make it easy to hold and keeps a lot of the icy cold off your hands.Fingers area design-make ice-pushing movements efficiently.It is a must have in your garage and home, you can use them to remove snow, ice and frost and clean refrigerator and house windows.
【DETACHABLE】 The snow brush set consists of 3 parts- snow brush, ice scraper, and aluminium alloy pole. It is easy to assemble and disassemble, which can be easily put into trunk or a carrying bag for easy storage and transport for winter outside.
【WILL NOT HURT YOUR CAR】Made of special treatment bristle, the car snow brush has sturdy bases but soft ends, ensuring to handle heavy snow without scratching your car paint. Squeegee blade with tough Ice scrapers to break through and clear thick ice without damaging your windshield.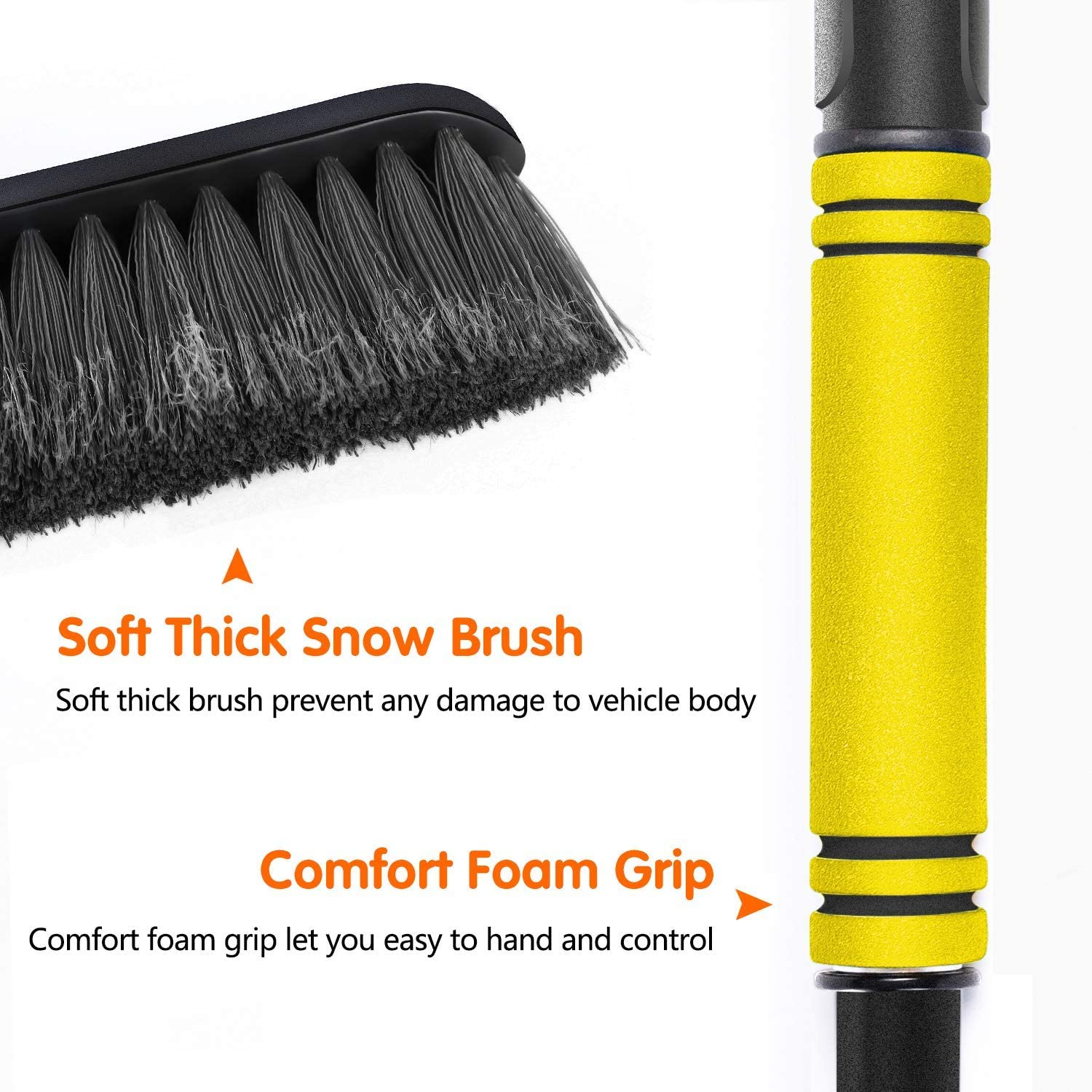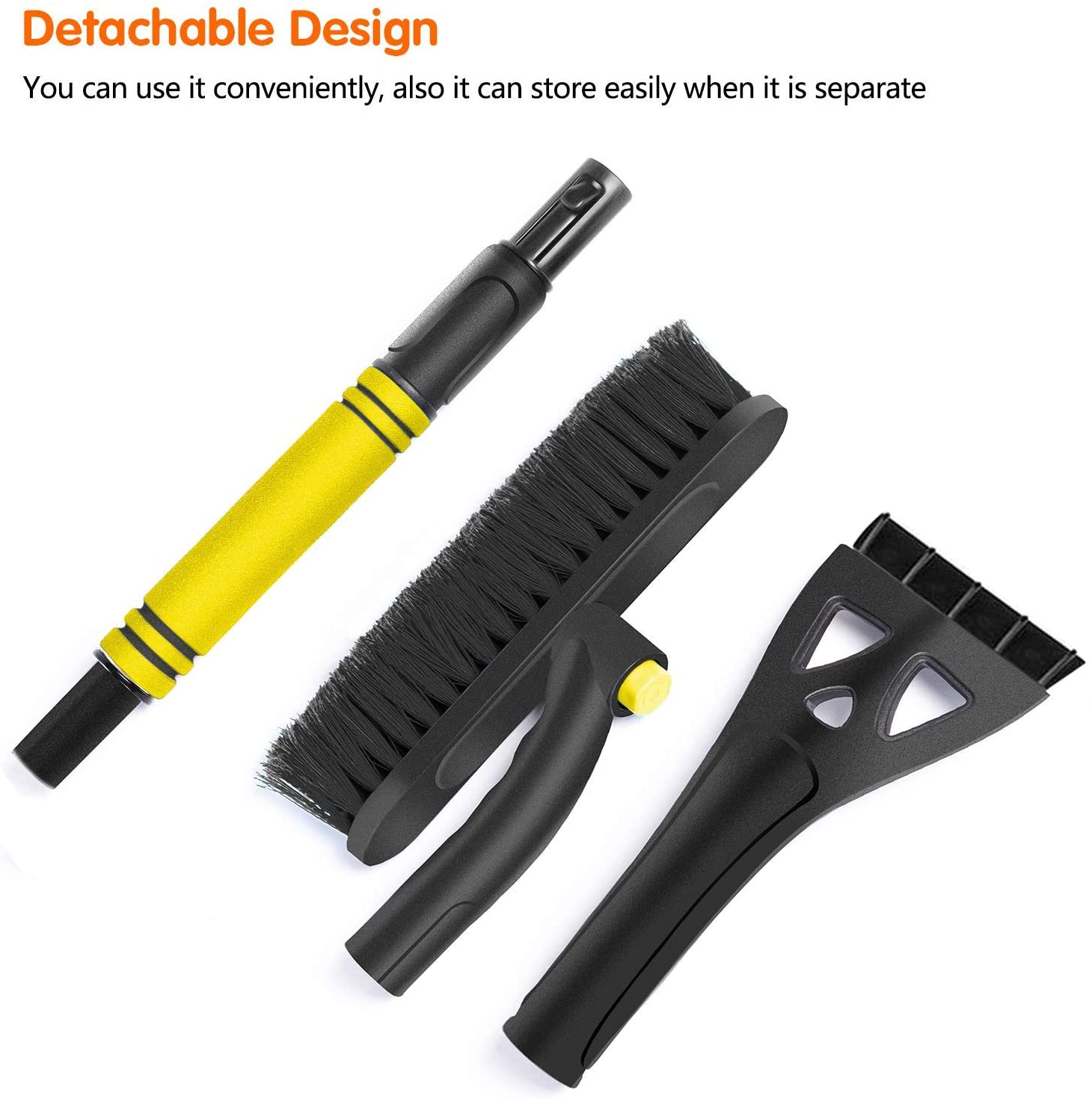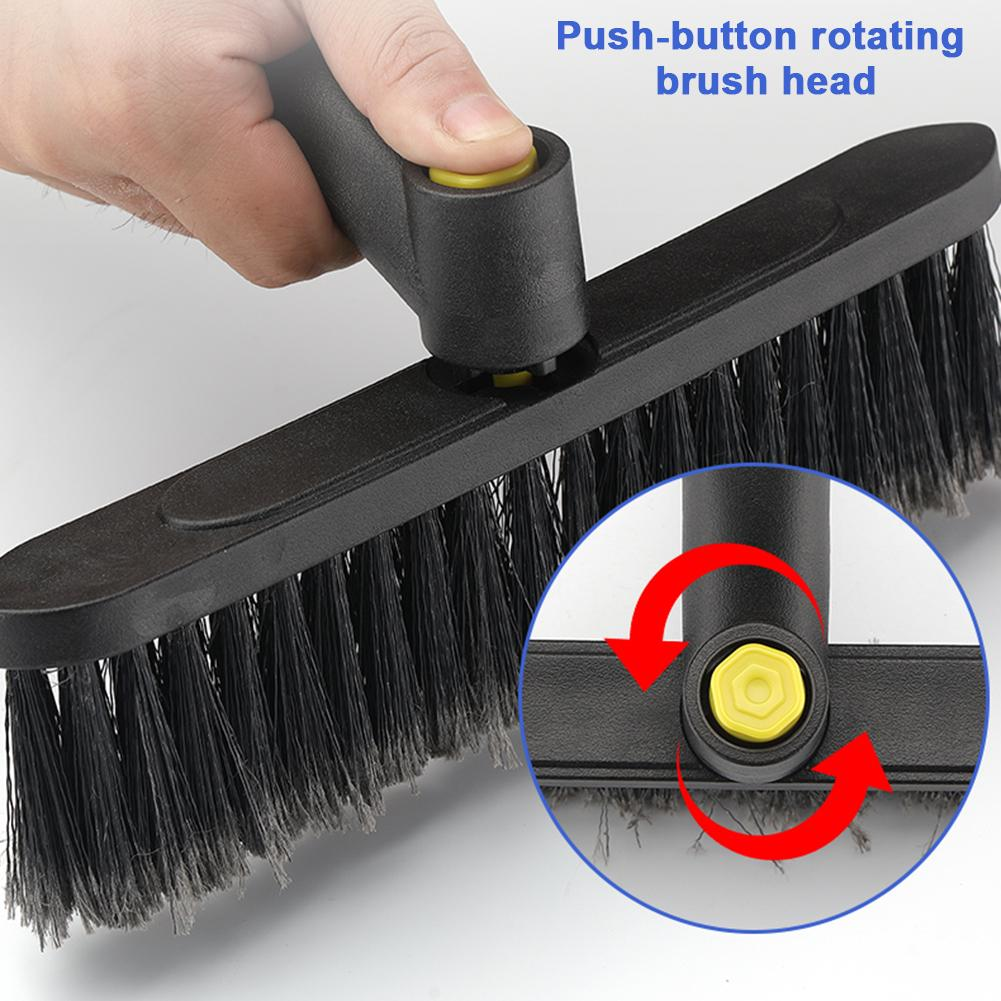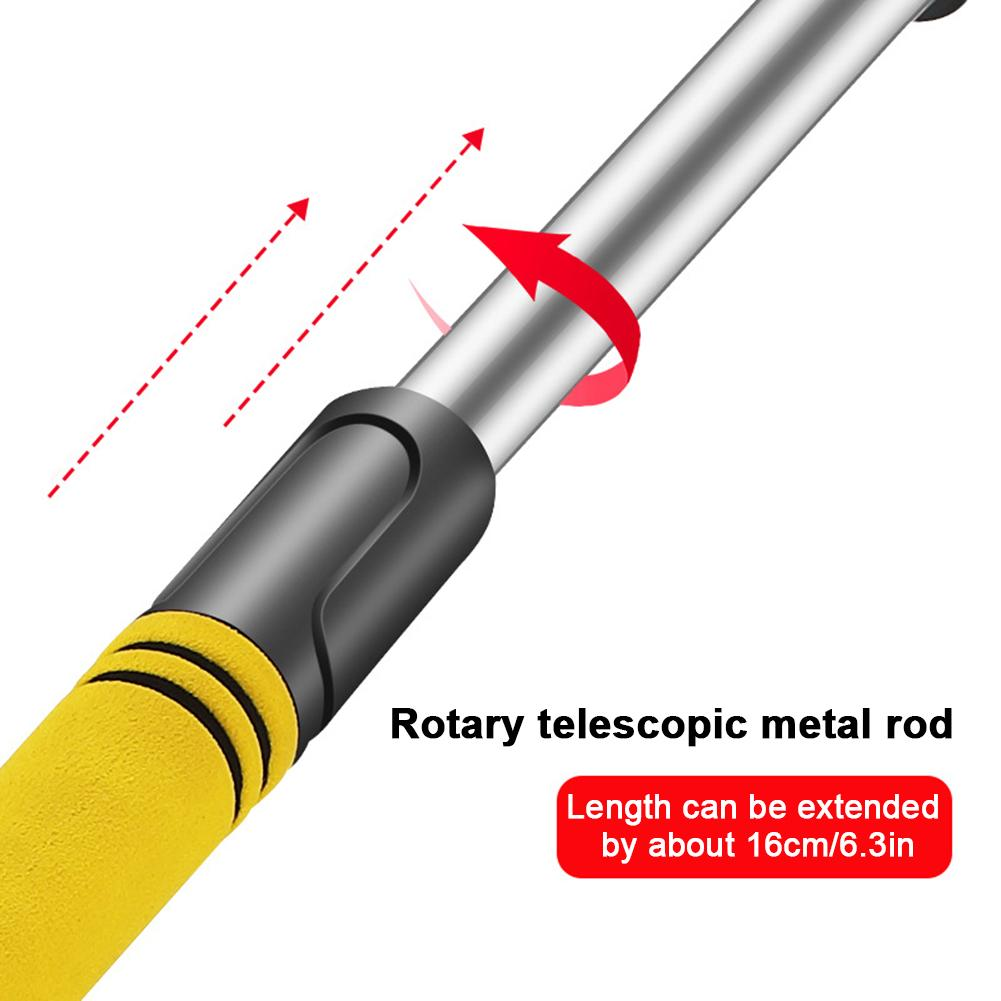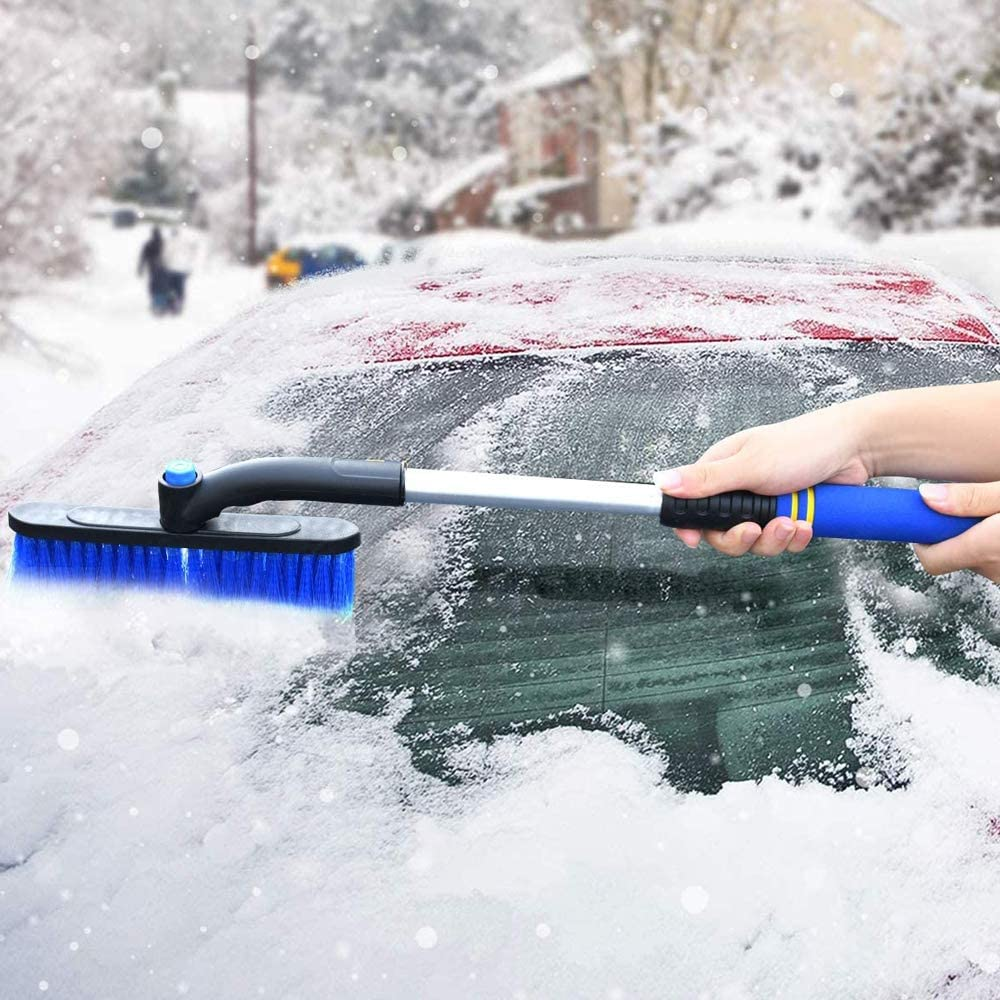 Package List:
1pc x ice scraper 
Contact Information
Whatsapp: +86 136 1282 7578
Email: info@getobdtool.com
Skype: getobdtool