GM MDI 2 is the new generation of multiple diagnostic interface for gm group vehicles. GM Multiple diagnostic interface 2 support wifi function. WIFI GM mdi 2 comes with GDS2, Tech2 Win Software.
WIFI GM MDI 2 Multiple Diagnostic Interface 2 with GDS 2, Tech 2 Win Software 
MDI2 (Multi Diagnostics Interface 2) is the genuine Vauxhall/opel dealer diagnostics interface, which is combined with GDS 2, Tech2Win software, and a new laptop, provides full dealer level diagnostics and programming for vauxhall /opel 16 pin vehicles from 1996 to present day.
GM MDI 2 Mutiple Tool user manual
Note:
1. This MDI2 with wifi card, so support wifi function. 
2. Vehicles before 2009 can use Tech2win software do offline programming, after year of 2009 can only use GM online account to do online programming.
Original GM Online Subscription for One Year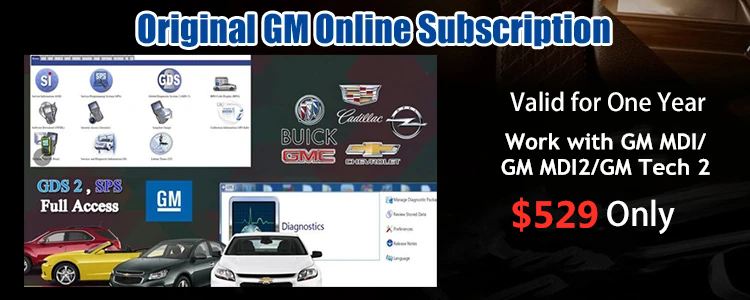 GM MDI 2 Funtions:
* Automatic vehicle recognition
* DTC reading and removal
* Complete list of live data streaming for all main ECU
* Recordable / playback of live data
* New software flash for existing ECU to fix drivability issues
* Programming and installation of new ECU (PCM, ABS, Instrument cluster, air bag, fuel pumps etc.,)
* Programming new keys
* Setting / removing speed limiters
* J2534 pass thru offering ECU re-flash and diagnostics for other vehicle manufacturers, when subscribed to their specified software

GM MDI 2 Features:
● Uses a new, more secure Type B connector and Ground Offset Failure protection. A wired connection is recommended for longer programming events.
● The MDI 2 is powered from the vehicle battery via the DLC Cable. It may also be powered over USB to perform firmware updates only using a PC.
● Uses USB 2.0 for faster firmware downloads instead of a separate AC power supply.
● The DLC cable is twice as long as the previous cable and connects at the top, making it easier to use. The cable only connects to the MDI 2.
GM MDI 2 Description: 
The new GM MDI2 can be used only in the Pass-Thru method. This means you can use it as your programming tool, while your Tech 2/CANDY remains available for diagnostics and other duties.
The GM MDI2 is initially being introduced with Pass-Thru programming capabilities only. It can be used to perform Pass-Thru programming on all vehicles built since 1996 and will support all vehicles into the future.
The GM MDI2 will be required to perform diagnostics on selected NAO vehicles for model year 2009. Diagnostic software is scheduled to be released for the GM MDI2 during the fourth quarter of 2008. Regulations require programming procedures to be compliant with SAE Recommended Practice J2534.
The GM SPS is compliant with SAE Recommended Practice J2534, and the GM MDI2 is compliant with the portions of SAE J2534 that are applicable for GM vehicles.
GM MDI 2 Under Vehicle:
Visually inspect vehicle undercarriage for looseness, missing components and line routing and clipping, and fluid leaks. – Tighten clamps, couplings and connectors as necessary.
Data transfer and Electronic Control Unit (ECU) reprogramming
Shop network communications (LAN and WLAN)
Future expandability, including diagnostic applications
What Protocols Does The GM MDI 2 Support?
For immediate use — At present, vehicles have two buses on the 16 pin connector (high speed and low speed GMLAN). The GM MDI2 communicates using all of the existing GM protocols, the same as the Tech 2:
- UART
- Class 2
- KWP2000
- GMLAN (CAN)
GM MDI 2

 PCB Display: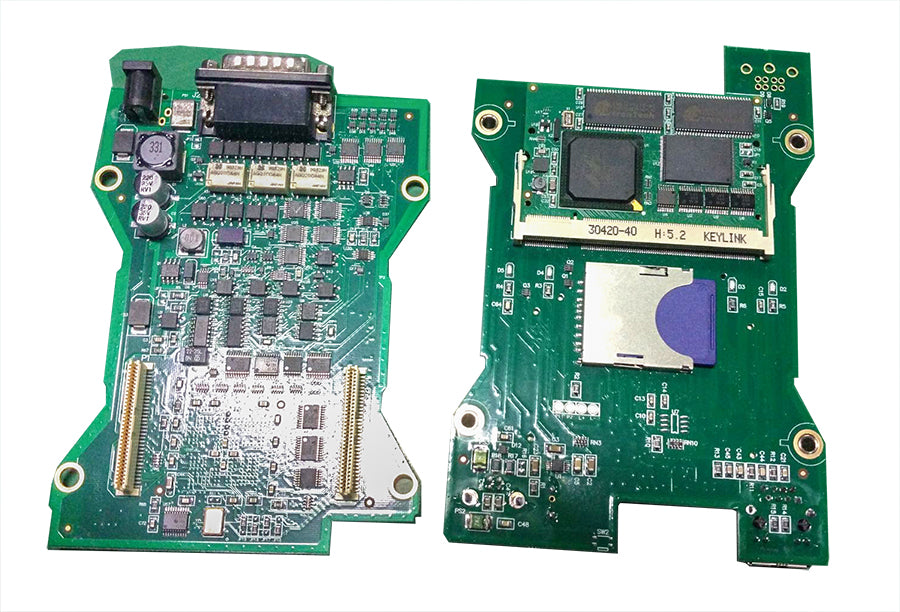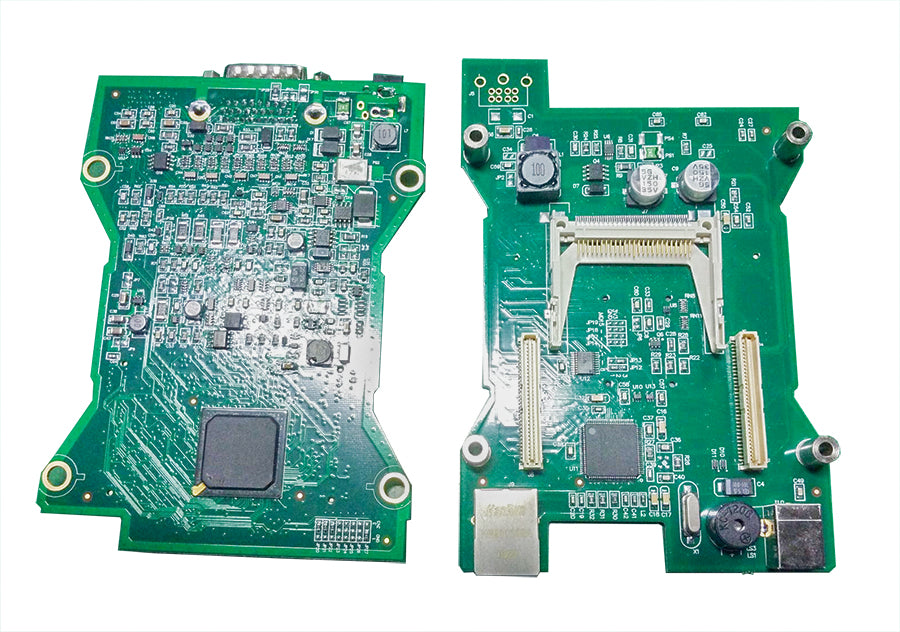 GM MDI 2 Package List
1pc x GM MDI 2 Interface
1pc x DLC Cable
1pc x USB Cable
1pc x Ethernet Cable
1pc x GM MDI 2 HDD software(Option)
Contact Us:
Whatsapp: +86 13612827578
Email: info@getobdtool.com