HC705/908 AM29FXXX AM29BLXXX Adapter 3 in 1 for CG Pro 9S12 Key Programmer
CG Pro Integrated Adapter Features
1. Operation of AM298LXXX series chips for car computer repair, anti-heft computer repair and FAW Weizhi anti-theft cancellation.
2. Operating AM29F200BB, AM29F400BB, AM29F800BB series chips for automotive computer repair and various anti-thefe computer repairs.
3. Operating HC705, HC908 series chips for Mercedes-Benz old anti-theft computer reading and writing and EIS lock repair.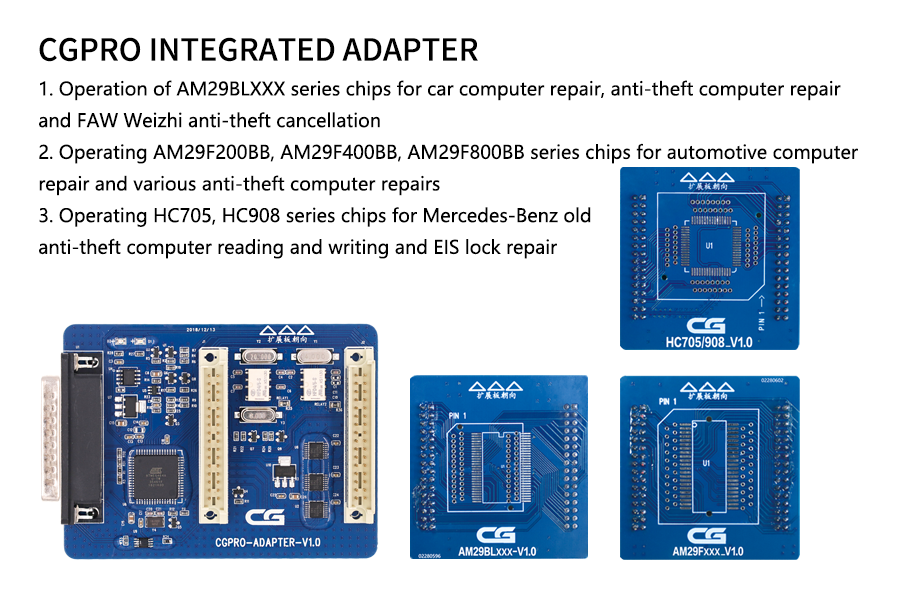 Packing List
1set x HC705/908 AM29FXXX AM29BLXXX Adapter
Contact Information
Whatsapp: +86 136 1282 7578
Email: info@getobdtool.com
Skype: getobdtool