M100 Motor Scanner is the new generation Handheld Motorcyle diagnostics tool, it covers virtually all major manufacturers' diagnostic functions. It helps the technician to diagnose problems and make repairs faster.
M100 Motorcycle Diagnostic Tool for Kawasaki Yamaha Suzuki Moto Scanner with Battery Tester 2 in 1 Dual System Detection
M100 allows the technician to perform factory service procedures such as re-setting the service light, encoding keys, unlocking the immobilizer and configuring the immobilizer/alarm, making injection adjustments (COTrimmer), adjusting the throttle valve position sensor(TPS), re-setting auto adaptive parameters, and making idling adjustments. Many common procedures are written into the tool so the technician can follow them (injectors, ignition, coils, fuel pump, etc.).
The tool shows live data, displays ECU data, reads stored faults (history) or live data (RPM, battery voltage, throttle angle).
M100 Moto Scanner Overview:
Update: via USB
Connection: OBD Port
Multi Languages: English , Chinese, Thai, Indonesian, Vietnamese, Spanish
Advantages: Moto Scanner + Battery Tester Dual System Detection
Support Motorcycle List: OBDII, A-EON , A-PPRILA, B-ENELLI , H-ART-FORD, H-ONDA , K-AWASAKI , K-T-M , KY-MCO, P-GO, PIA-GGIO, SU-ZUKI, S-Y-M, VE-SPA, YA-M-AHA.
Features:
1. Handheld operation, convenient and flexible to use.
2. Support for SD cards to store data and upgrades,
3. Reserved CAN bus interface
4. 3.2-inch color screen, clear display.
6. Dynamic data with numerical and waveform.
Functions:
1. Read system information
2. Read data stream
3. Read fault code
4. Erase fault code
5. Freeze data
6. CO idle speed adjustment
7. Actuators test
8. ABS system test
9. Trouble shooting guidance
10. Tire pressure system test
11. Anti-theft system test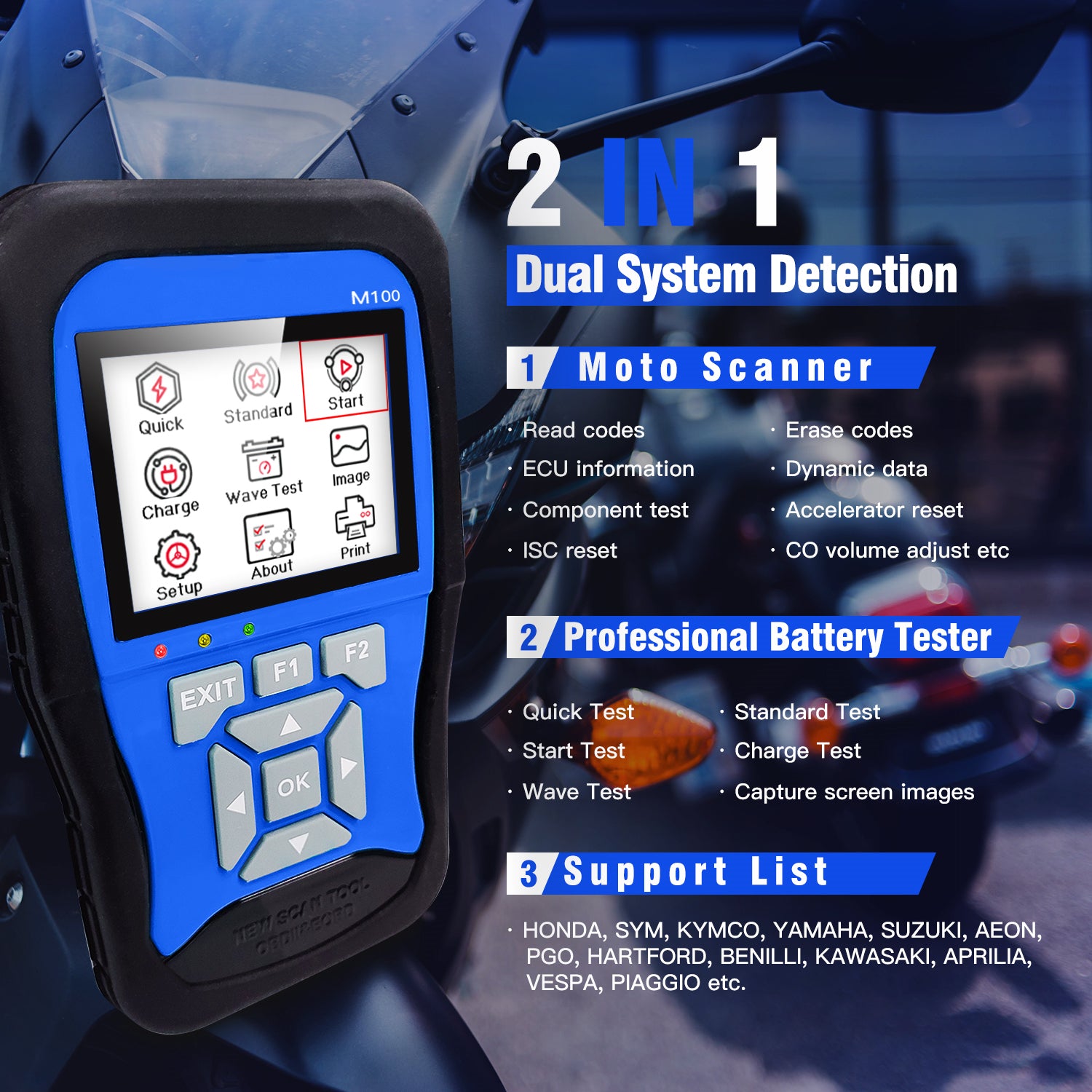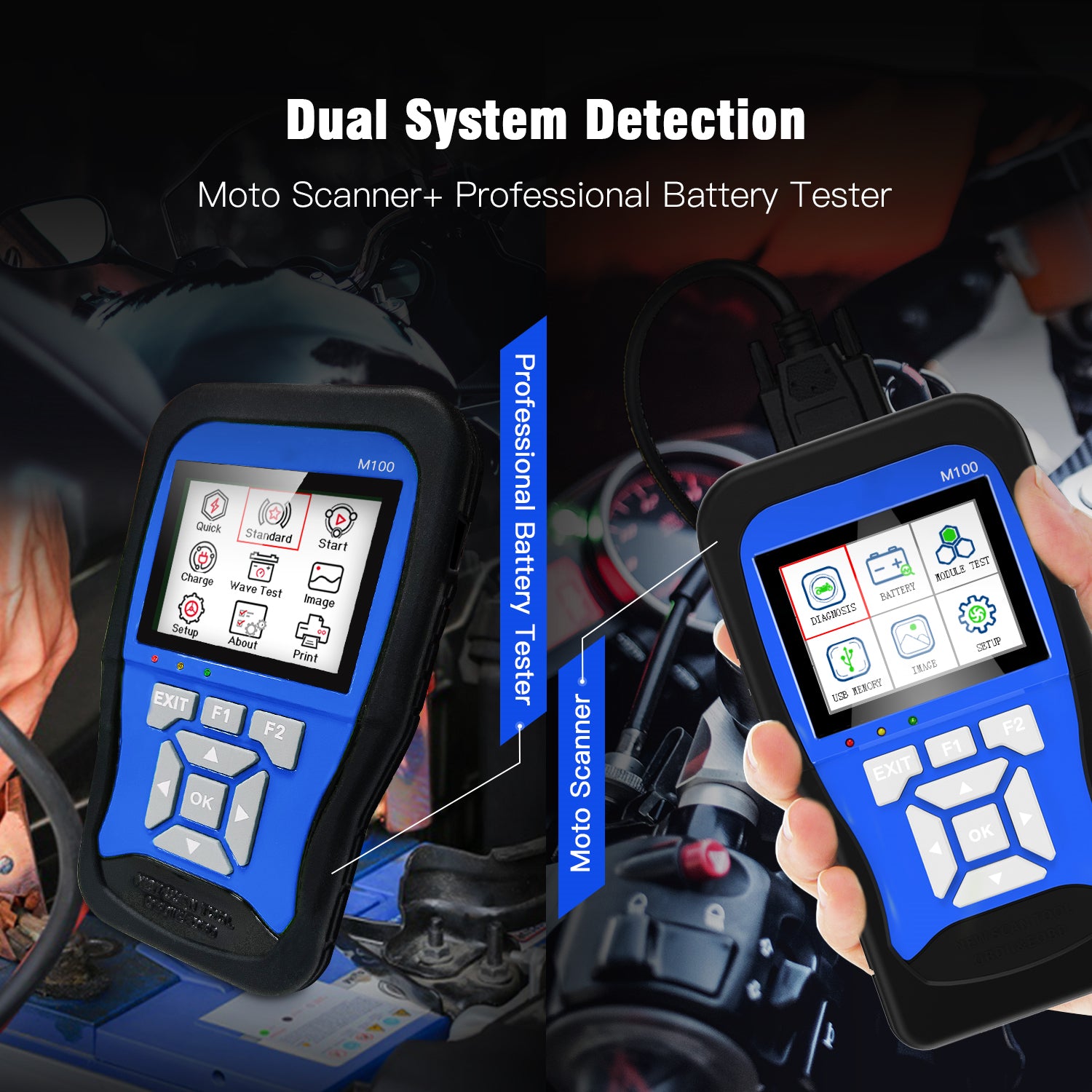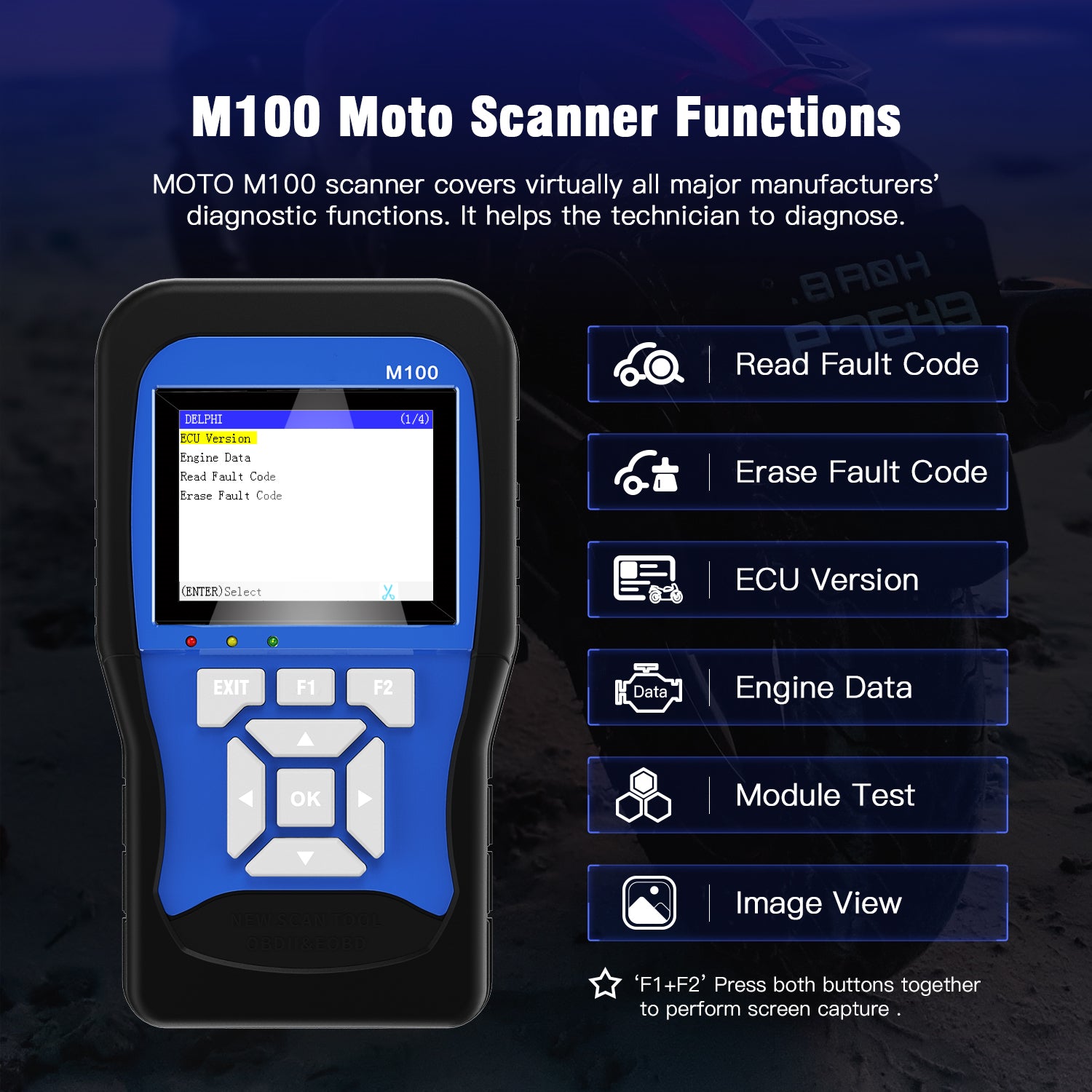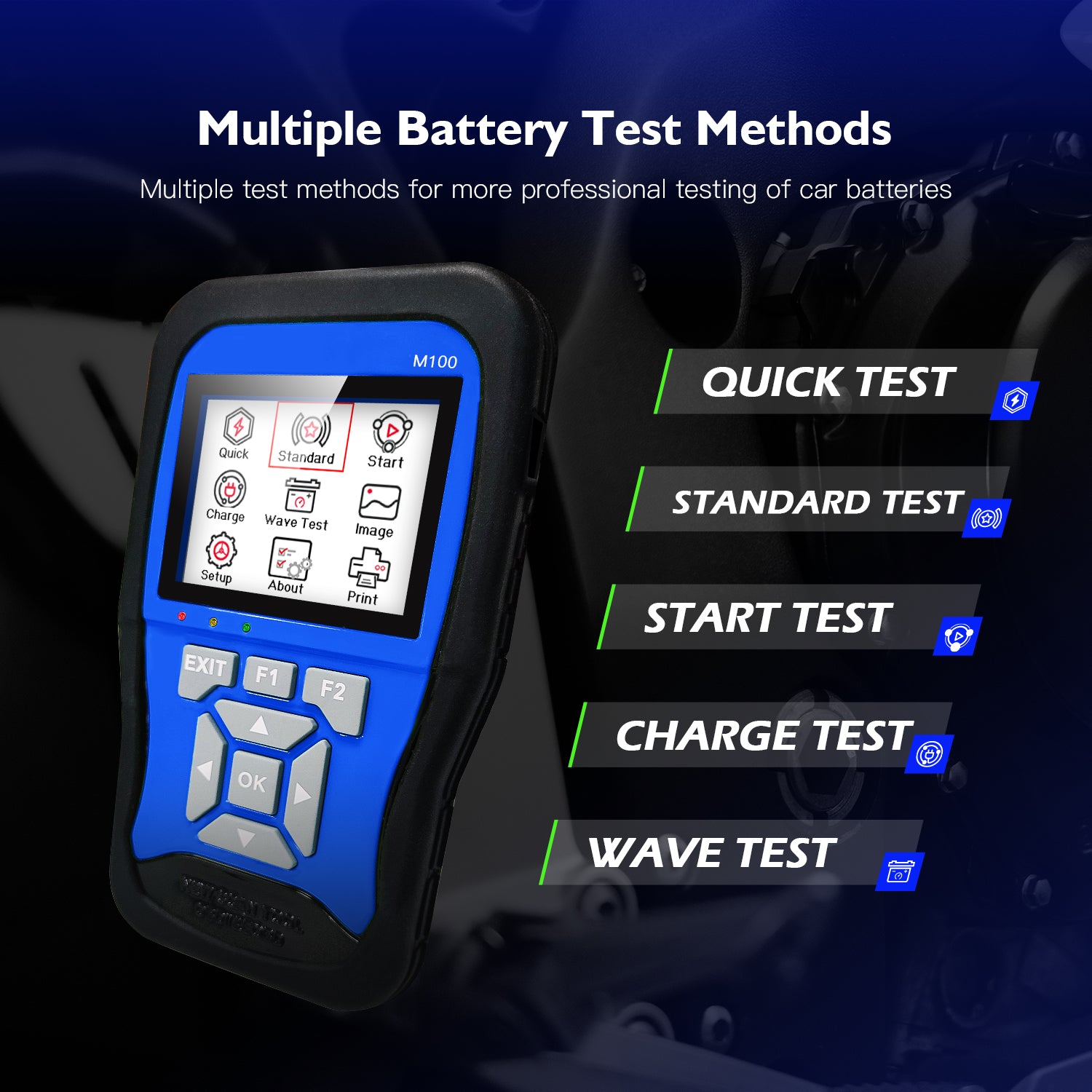 Specifications:
Power: DC10-15V
Operating Current: 250mA
Storage temperature: -10 C to 85 C
Operating temperature: 0 C to 70 C
Humidity: <90%
Upgrade Ports: USB port
Communication ports: COM port
Package List:
1pc x Scan Tool main unit
1set x Test cables
1pc x USB Cable
1pc x User Manual
1pc x Protective ABS Toolbox
Contact Information
Whatsapp: +86 136 1282 7578
Email: info@getobdtool.com
Skype: getobdtool