V519 is a multi-functional vehicle fault diagnosis instrument that supports nine OBD II/EOBD standard protocols.
It supports plug and play, canquickly read the vehicle fault information and vehicle parameters.
It is a more comprehensive fault diagnosis instrument.
Please read the product manual carefully before using this product. Thank you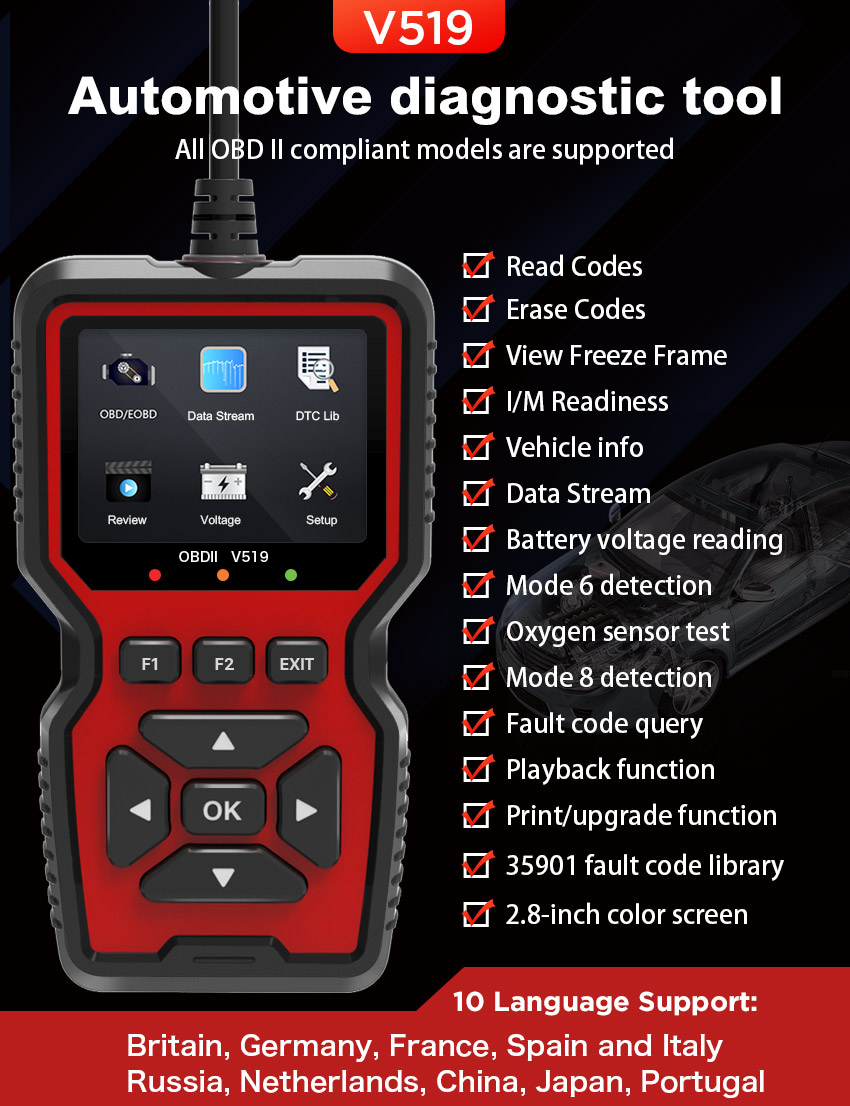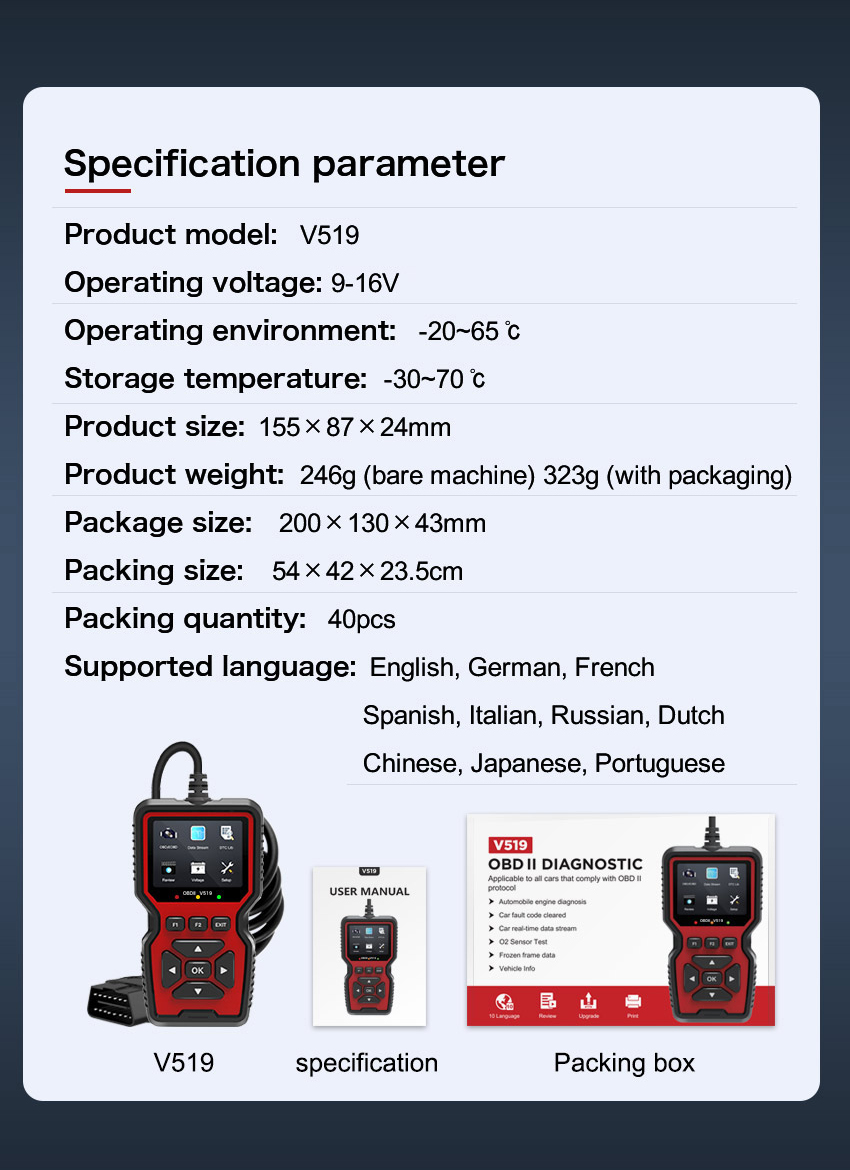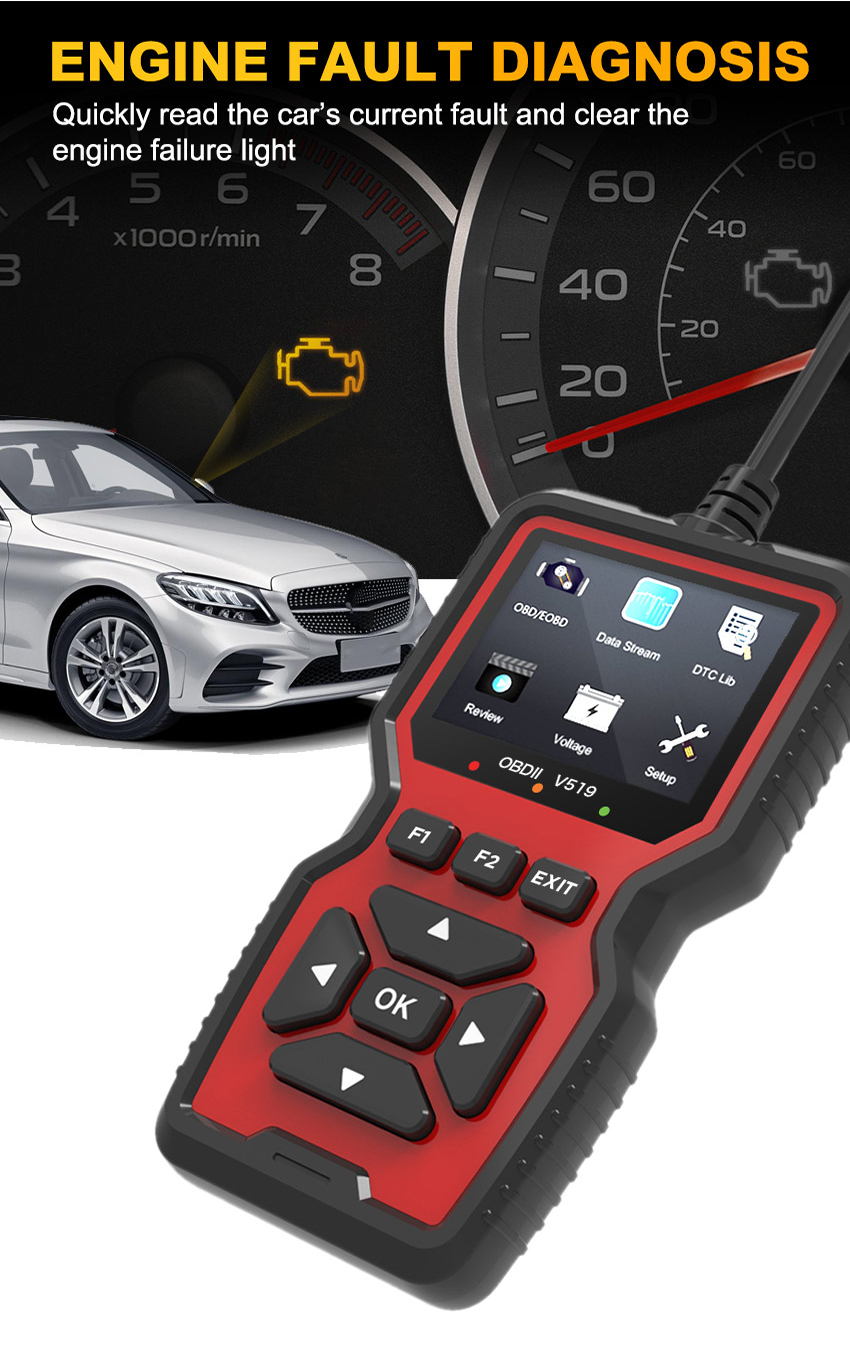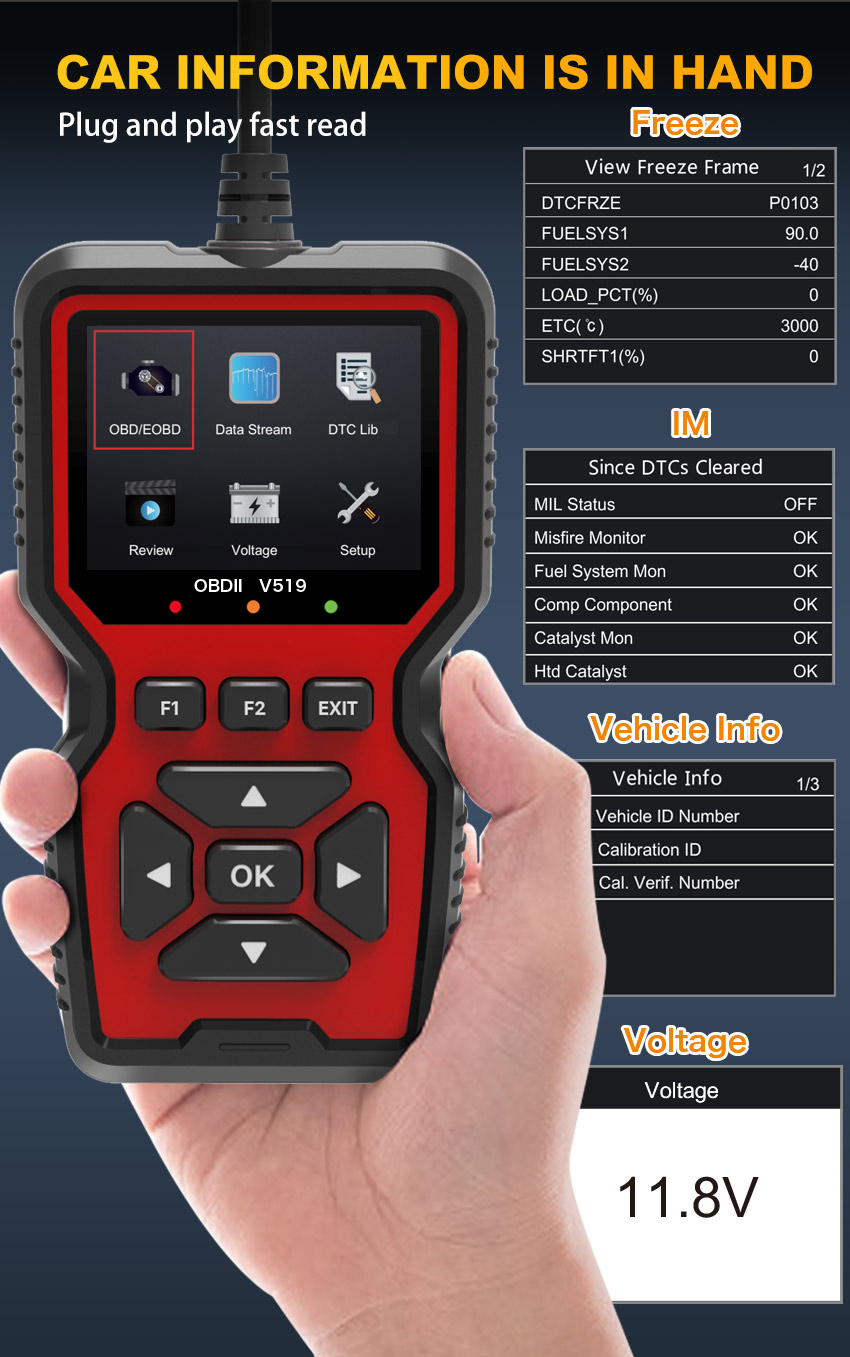 Description:
Name: Automobile Fault Detector

Color: black red

Type: Engine fault diagnosis instrument

Product model: V519

Working voltage: 12-16V

Operating environment: -20~65℃

Storage temperature: -30~70℃

Supported languages: English, German, French, Spanish, Italian, Russian, Dutch, Chinese, Japanese, Portuguese

First place: P powertrain system

B-body system

C-chassis suspension system

U-Network Communication System

The second digit: 0-general fault code

1-Manufacturer custom fault code

2-General fault code

3-P3000-P3399: Manufacturer Custom

P3400-P3FFF: General fault code

3rd Place: O - Fuel, Air and Emissions Control

1- Fuel, air metering

2- Fuel and air metering(Injector circuit)

3- Ignition system

4- Emission Control

5-Vehicle speed and idle speed control

6- Calculator or auxiliary output circuit

7- transmission case

8- transmission case

9- transmission case
A-hybrid system
B-hybrid system
C-hybrid system
The fourth and fifth digits: specific faults
Attention:
The product is not compatible with new energy vehicles,hybrid vehicles,and vehicle types that do not conform to OBD2 agreement
1) Do not allow this product to be heated or close to fire sources.
2) Do not expose the product to direct sunlight for a long time.
3) Do not attempt to disassemble this product to make any modifications,
as it does not contain any repair components.
4) Do not use this product in rain.
5) If you do not plan to use this product for a long time, please store it in a dry environment to avoid extreme temperatures and dust.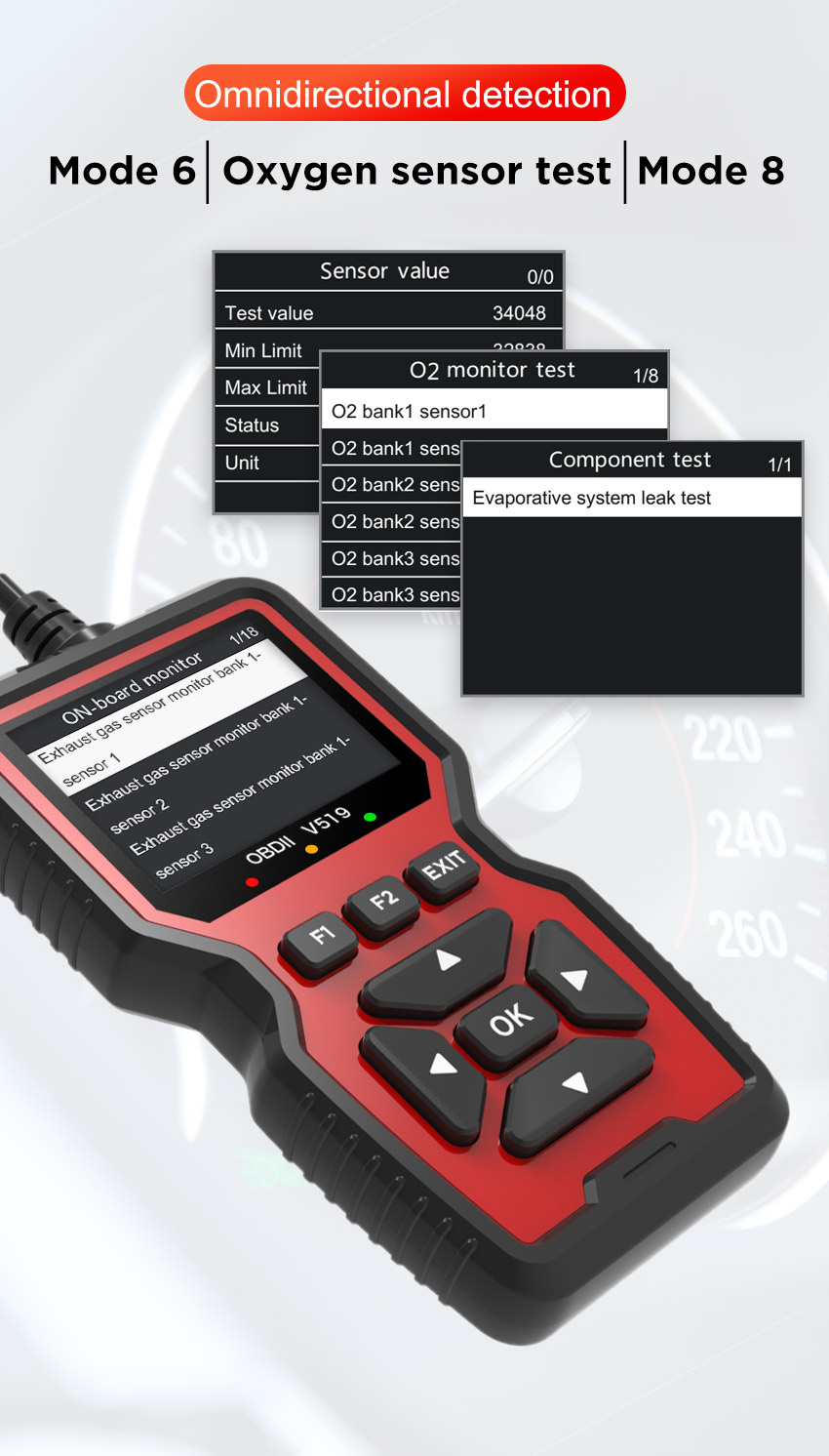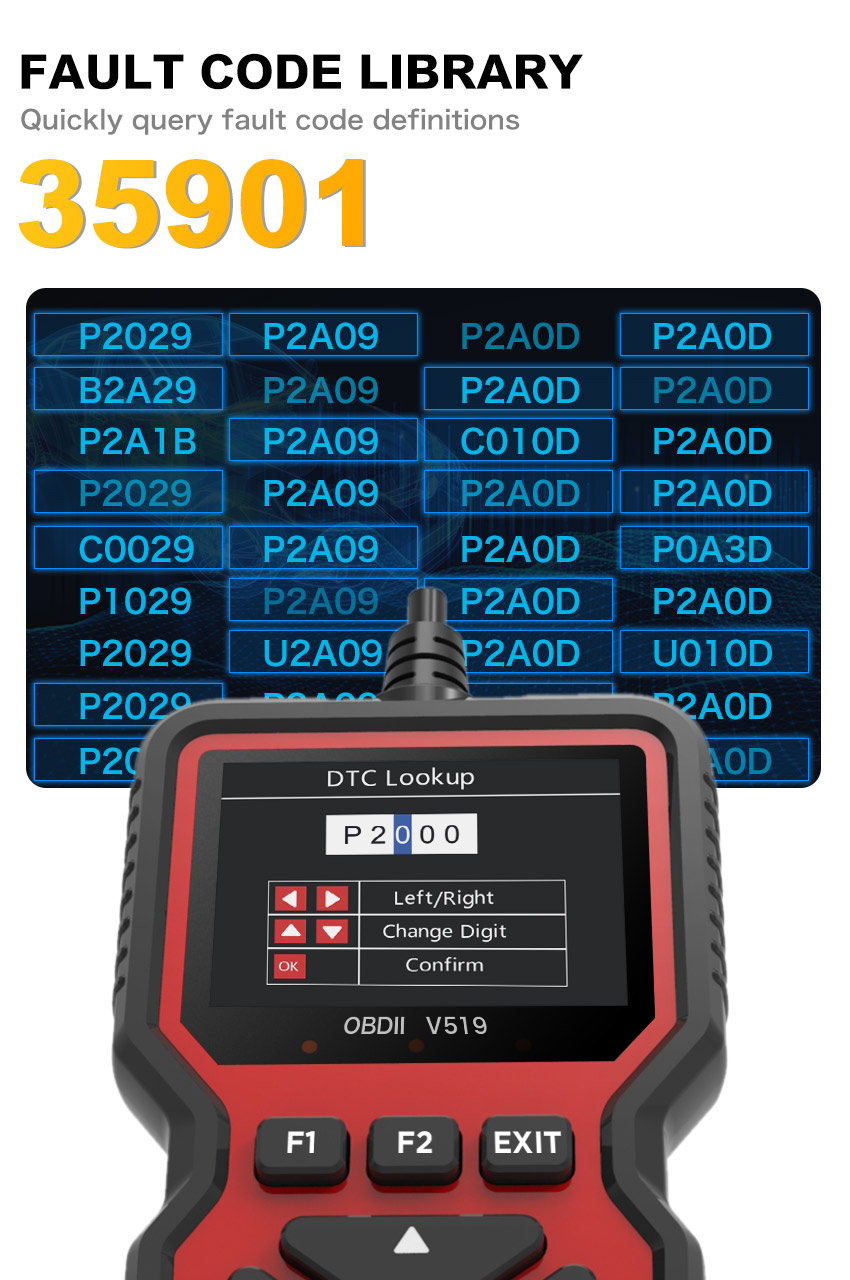 Packing list:
1 x Fault Detector
1 x Manual