V-AS 5054 VAG Diagnostic Tool with Lenovo T430 Laptop Installed ODI-S Software Full Set Ready to Use for VAG Cars diagnosis & programming.
V-AS 5054 with ODI-S Software HDD/SSD Installed Lenovo T430 Laptop Full Set:
1. With Lastest ODI-S software version V7.11, supports VAG Car till 2020
2. Software Included:
(1) ODI-S V7.11 for Audi, for VW, for Seat, for Skoda, for Bentley, for Lamborghini etc.
(2) ODI-S Engineering Software: V12.1 Version
(3) ETKA 8.2 Multi-language
(4) Elsawin 6.0
3. ODI-S Software Support Multi-language: English, German, Spanish, French, and Korean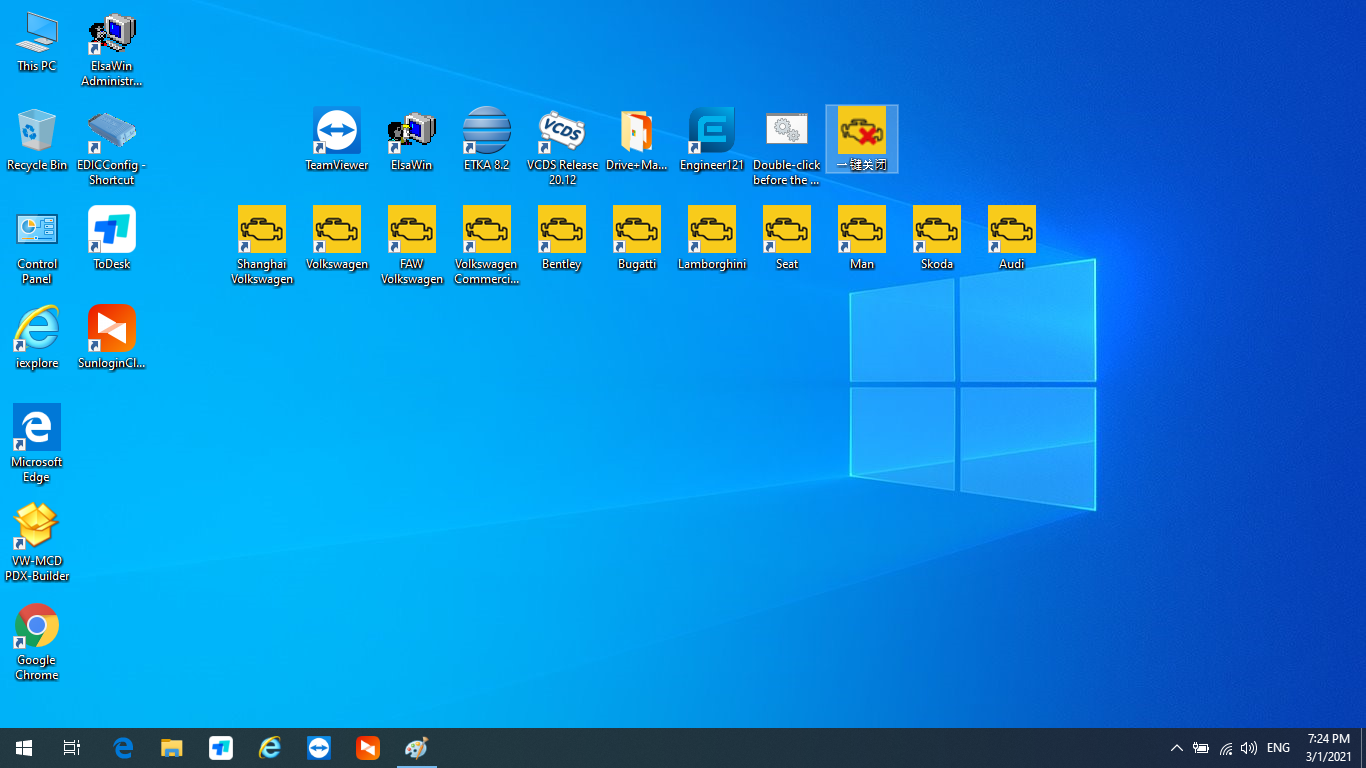 4.getobdtool.com offer VAG(Audi/VW/Skoda/Seat) online coding login service via Teamviewer, get it here>>
V-AS 5054 for VAG Features:
1. Full chips version Support UDS Protocol and PWM
2. Support Online Coding Service
3. Support Language: English (other language database not full, can not installed successful)
4. Supported Car Models: for VW, for AUDI, for SKODA, for SEAT?
5. Bluetooth Version
V-AS 5054 ODI-S VAG Supported Protocol:
K line (ISO9141-2)
High-speed CAN (ISO 11898-2)
Low-speed CAN (ISO 11898-3)
J1850 (SAE J1850)
UDS Protocol
PWM Protocol
Lenovo T430Laptop:
CPU: Intel Core I5-

/2520

M
RAM: 4 GB/ 8 GB
Screen: 14" 720p LE
8GB is more fast than 4GB RAM when operate
Used laptop, not brand new
Note: Laptop is used one without logo, not brand new. If you need logo, please contact our sales to confirm.
V-AS 5054 with?Lenovo T430 Laptop Package list:
1 x V-AS 5054
1 x Used Lenovo T430 Laptop with VAS ODI-S Software HDD/SSD installed
Contact Information
Whatsapp: +86 136 1282 7578
Email: info@getobdtool.com
Skype: getobdtool