V-AS 5054 Bluetooth Interface with V-CDS HE-X V2 Cable with ODI-S software SSD in Lenovo T430 Laptop Ready to Use.
V-AS 5054 Bluetooth interface with OKI Chip works for VAG AUDI VW Bentley, Lamborghini Diagnostic & Programming Tool
HE-X V2 Dual-K+CAN USB Interface Compatible with all diagnostic-capable VW/Audi passenger cars from 1996 to currnet, Windows-based Diagnostic Software for VW / Audi / Seat / Skoda
ODI-S Software SSD includes Elsawin 6.0 + ETKA Parts Catalogue 8.2 + ODI-S Engineer Software 12.1 + V-CDS V20.12. This ODI-S software SSD can works both V-AS 5054 Bluetooth interface and V-CDS HE-X V2 cable.
V-AS 5054 + V-CDS HE-X V2 Interface + ODI-S software SSD Overview
1. V-AS 5054 with OKI chip.
2. V-AS 5054 Connection: USB/Bluetooth Version (Bluetooth Connection Password: 082145725)
3. V-AS 5054 Support Cat Model: works for VAG all 9 Brands from 1996 to 2020 (for VW, for AUDI, for SEAT, for Skoda, for Lamborghini, for MAN, for VW Nutzfahrzeuge (Commercial vehicles), for Bentley etc.).
4. V-CDS HE-X V2 newest software version: V20.12, support update online
5. Release V20.12 works with Windows 7, 8, and 10 (both 32-bit and 64-bit) 
6. HE-X V2 Support Vehicle:  AUDI, VW, SKODA, Seat
7. ODI-S software support system: Win10 64bit 
8. ODI-S software works with V-AS 5054 , VAS 6154, V-CDS cable
ODI-S Software SSD Included:
(1) ODI-S V7.11 includes: Audi, Skoda, FAW-Volkswagen, Volkswagen, Shanghai Volkswagen, Volkswagen Commercial, Bugatti, Lamborghini, SEAT, MAN, Bentley, V-CDS 20.12
(2) ODI-S Engineer Software: V12.1 Version 
(3) ETKA 8.2, data updated to 2021.3
(4) Elsawin 6.0, support VW, Audi, data updated to 2016.1
(5) V-CDS V20.12, need to work with V-CDS cable or V-CDS He-x V2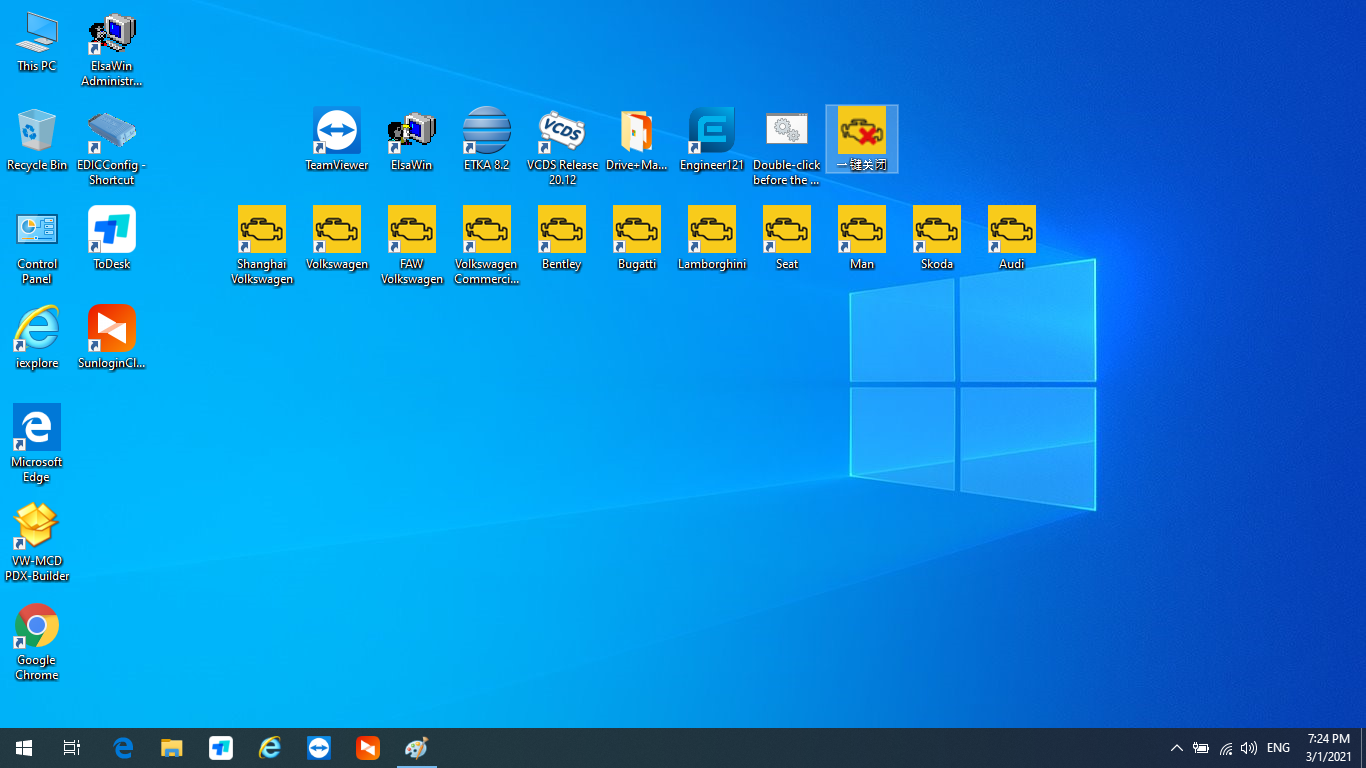 V-AS 5054 ODI-S VAG Supported Protocol:
K line (ISO9141-2)
High-speed CAN (ISO 11898-2)
Low-speed CAN (ISO 11898-3)
J1850 (SAE J1850)
UDS Protocol
PWM Protocol
V-AS 5054 PCB Board Display:
With V-CDS HE-X V2 USB Interface You Can:
1. Gain factory level access to all systems in cars from 1990 through the current model year
2. Scan for and clear DTCs with 19,000+ fault codes decoded into plain text
3. Alter settings through module coding accessible only by factory level tools
4. Perform various country-specific modifications to your car (remove seat belt chime, enable gauge test/needle sweep, enable lap timer, operate windows and sunroof with remote, and much more)View and log live data
5. Reset service reminder
6. Perform built in tests and calibrations normally reserved for factory level tools
7. Diagnose real failures instead of swapping parts!
V-CDS HE-X V2
 

USB Interface 

Features:

1. Fully licensed for V-CDS software, acts as the key to unlock the software, no additional software purchase required.
2. USB connection, compatible with all modern laptops.
3. Compatible with all diagnostic-capable VW/Audi passenger cars from 1996 to current; K, K+L, dual-K, or CAN.
4. Detachable USB cable.
The supplied cable has a proprietary screw locking mechanism, but it can be replaced temporarily with a standard USB-A to USB-B ("printer") cable when it become damaged.
5. Modern 32-bit micro-controller and fully updatable firmware.
6. Tri-Color (red/green) status/activity LEDs with greatly improved visibility from almost any angle.
7. Includes an embedded license for V-CDS and thus acts as a "dongle" for the software, allowing the software to be used and installed on any compatible PC.

Notice:

1. The ODI-S software has includes V-CDS software, which sofwtare version is V20.12, if you want to the newest sofwtare version, please download from this link: 

Download V-CDS latest software from official website.

2. If you buy V-CDS cable(DF473) , you need to download the loader, if you buy V-CDS He-x V2(DF430-1) , you will still need to download the loader from us. The 2 loader are not the same.

 
V-CDS HE-X V2 PCB Board Display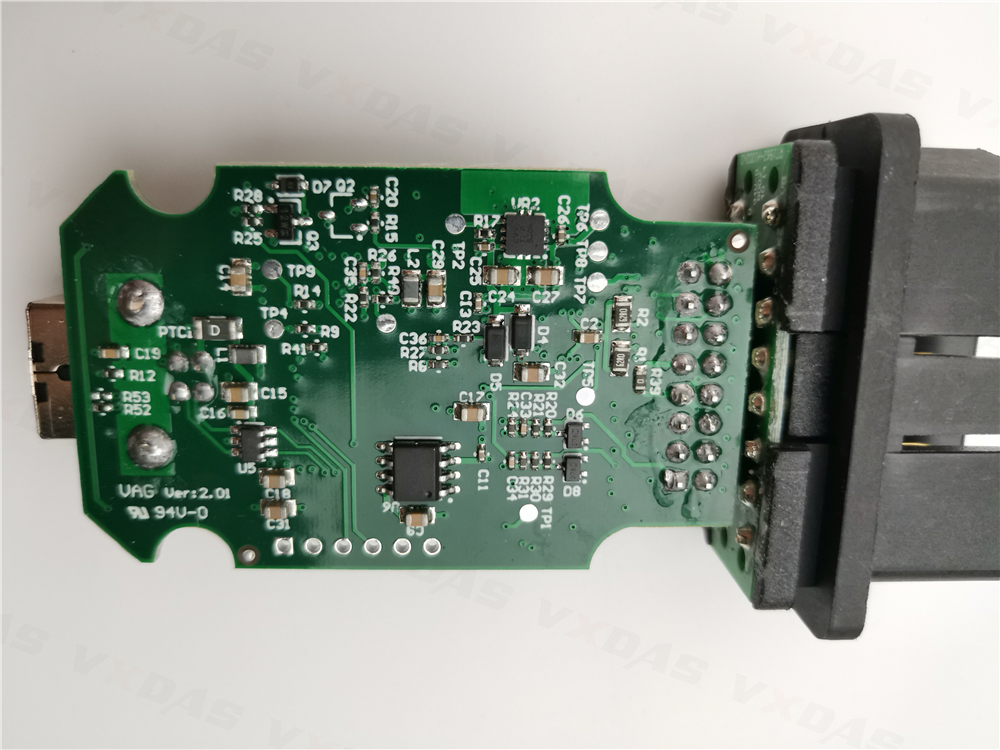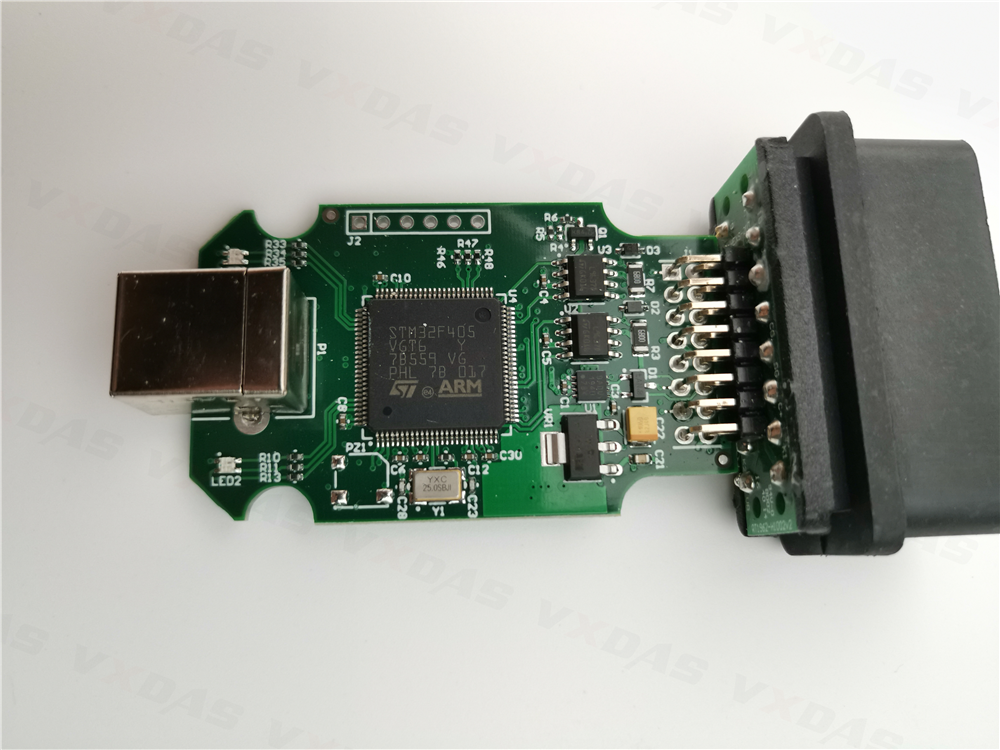 Package List:
1 x V-AS 5054 main unit
1 x USB Cable
1 x USB Bluetooth adapter
1 x CD
1 x  ODI-S SSD software
1 x HE-X V2 main unit
1 x USB Cable
1 x Used Lenovo T430 Laptop (Optional)
Note: Laptop is used one without logo, not brand new. If you need logo, please contact our sales to confirm.
Contact Information
Whatsapp: +86 136 1282 7578
Email: info@getobdtool.com
Skype: getobdtool