Xhorse VVDI Key Tool Max with MINI OBD Tool Key Programmer plus Toyota 8A All Keys Lost Adapter 
VVDI Key Tool Max Highlights:
1. Contain all VVDI Key Tool and MINI Key Tool functions. The remote/transponder function is the same as the previous and the renew remote same like KeyTool. Support Generate transponder and remote.etc
2. Added IC Copy function.
3. HD LCD screen with clear interface, easy to use and flexibility. And can connnect the dolphin to cut the key for the customer.
4. Enter the car directly using KEY TOOL MAX+MINI OBD for matching. The entire process can be seamlessly connected without switching devices.
5. KEY TOOL MAX + MINI OBD TOOL can not only match the chip remote control of imported domestic cars, smart card, but also Toyota H chip will be released first on KEY TOOL MAX.
VVDI Key Tool Max Function:
1. Generate remote and smart key
2. Program and Immo Transponder
3. Generate Special Transponder
4. Renew Remote
5. Recognize and Copy Accesscard
6. Generate and Copy Garage Remote
7. Frequency Detection and Copy Remote
8. Connect to Xhorse Key Cutting Machine
KEY TOOL MAX connects to Key Cutting Machine by Bluetooth to do cutting operations.
9. Connect to MINI OBD TOOL
There are 3 ways for KEY TOOL MAX connect to MINI OBD TOOL:
USB TYPE-C Cable, WIFI, Bluetooth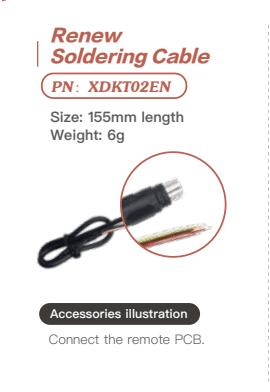 VVDI Mini OBD Tool  Main Functions:
Immo programming
Throttle Program

More Functions:
Battery Programming(Not yet open)
KM Correction(Not yet open)
Steering Angle Calibration(Not yet open)
Key code learning(Not yet open)
EABS Programming(Not yet open)
Remote manual programming(Not yet open)
Maintenance Light Reset(Not yet open)
Vehicle Diagnosis(Not yet open)
Tire Pressure Light Reset(Not yet open)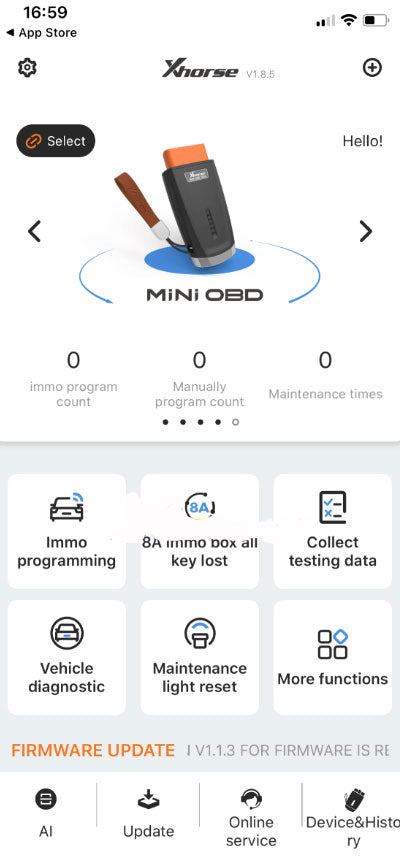 OBD2 Diagnostic, Immo Programming, Maintenance Light Reset,Throttlebody Learning, KM Calibration and more functions are under development. 
Toyota 8A Non-Smart Key All Keys Lost Adapter 

for Toyota 8A All keys lost, without disassembling Immibilizer box

Supports VVDI2, Key Tool Max+ Mini OBD Tool

Toyota 8A Non-smart key car models:
Levin, Corolla, Rav4, Prado, Land Cruiser,Camry, Highlander, Reiz, Sienna

You can register with phone number to get online service.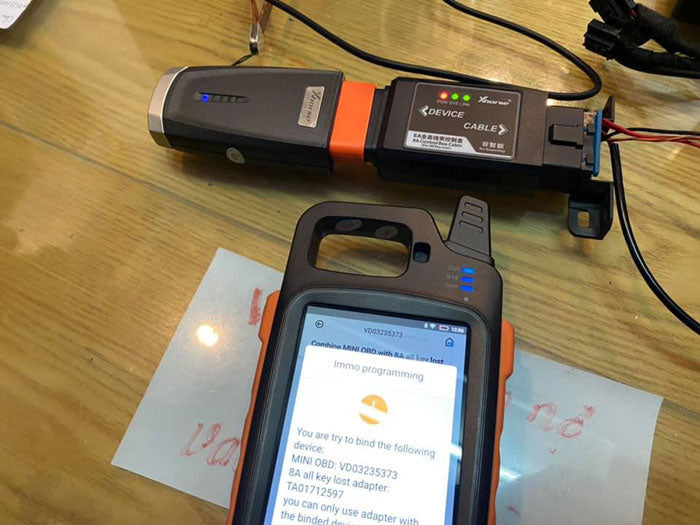 Packing List
1pc X Xhorse  Renew Soldering Cable
1set X  Toyota 8A Adapter
1set X  VVDI Key Tool Max
1set X  Mini OBD Tool  
Contact Information
Whatsapp: +86 136 1282 7578
Email: info@getobdtool.com
Skype: getobdtool