VXDIAG VCX SE BENZ Diagnostic & Programming Tool, Supports Almost all Mercedes Benz Cars from 2005 to 2020. It supports Wifi / USB / Internet connection. 
VXDIAG VCX SE for Benz Description:
1. VCX SE For Benz device support the car year 2005-2020 for Benz car.
2. The functions including diagnostic, programming, simulation studying, repair information, automotive maintenance,technical service bulletin and so on.
3. The device support the DoIP function, like VXDIAG C6 for Benz.
4. VCX SE For Benz device have a small, sturdy construction, good quality and easy carry.
5. The software support DAS/Xentry, WIS/EPC, DTS Monaco etc.
6. Software Version: Latest Software V2020.09​​​​​​. 
Note: The VXDIAG VCX SE CAN ONLY work with factory software HDD, CANNOT wotk with other software as drivers not the same. Please choose the software together if you don't have Xentry software from VXDIAG.
7. Multiple languages: English, German, French, Italian, Spanish, Portuguese, Finland, Denmark, Swedish, simplified Chinese, etc.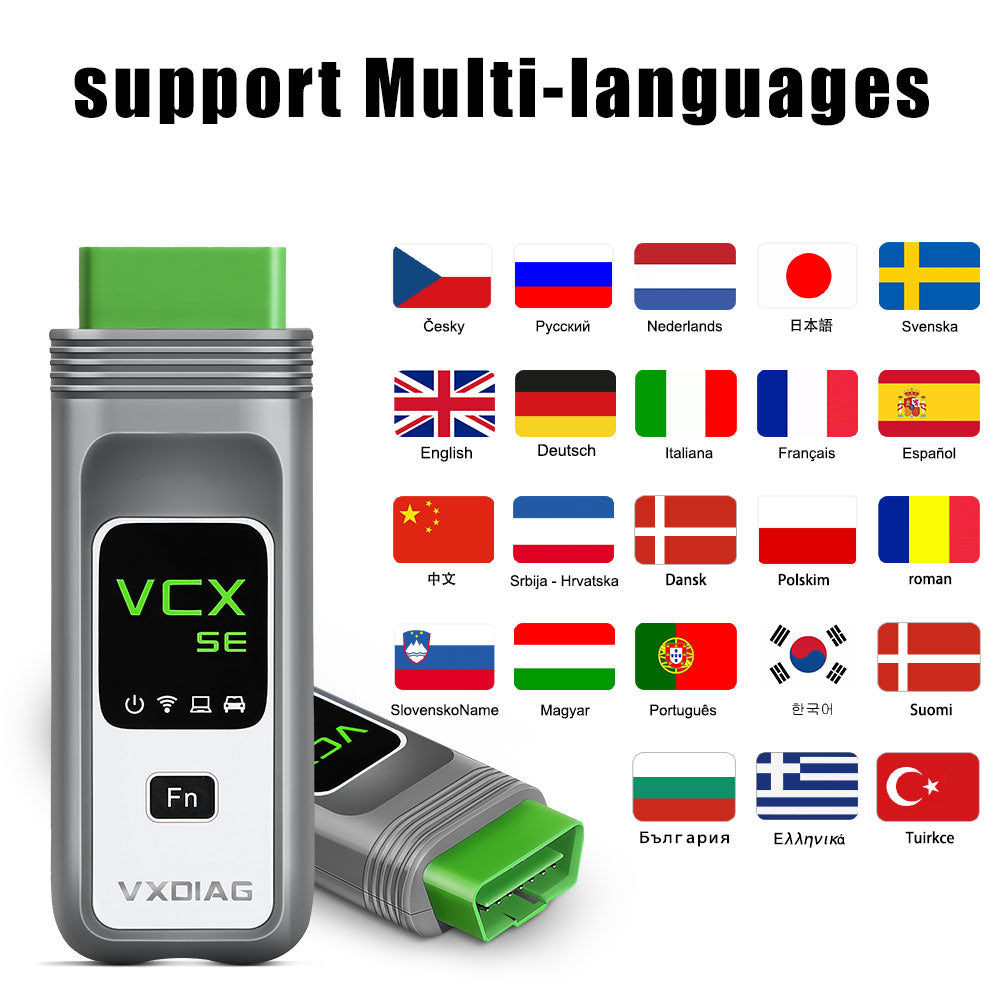 8. Buy Now Open Donet License for Free. Can use Donet License Lifetime.
Promotion will last for 4 Months Only!!!
With Donet License, the VXDIAG VCX SE for Benz will be able to support:
Porsche 2, Porsche 3 (Doip), BMW (Doip), Mercedes-Benz (Doip), Ford, Mazda, GM (Chevrolet, Buick, GMC, Cadillac, Holden, Opel, Vauxhall Pontiac, Hummer, Saab, Saturn), VAG (VW, AUDI, Seat, Skoda, Bentley, Lamborghini), Land Rover, Jaguar, Subaru, Volvo Model Diagnostic Programming.
Notice: If you need to work on Porsche 2, Porsche 3 (Doip), BMW (Doip), you may need to buy VXDIAG VCX SE For Benz with 2TB Full Brands Software Hard Drive. Please kindly contact our Online Customer Service for more details.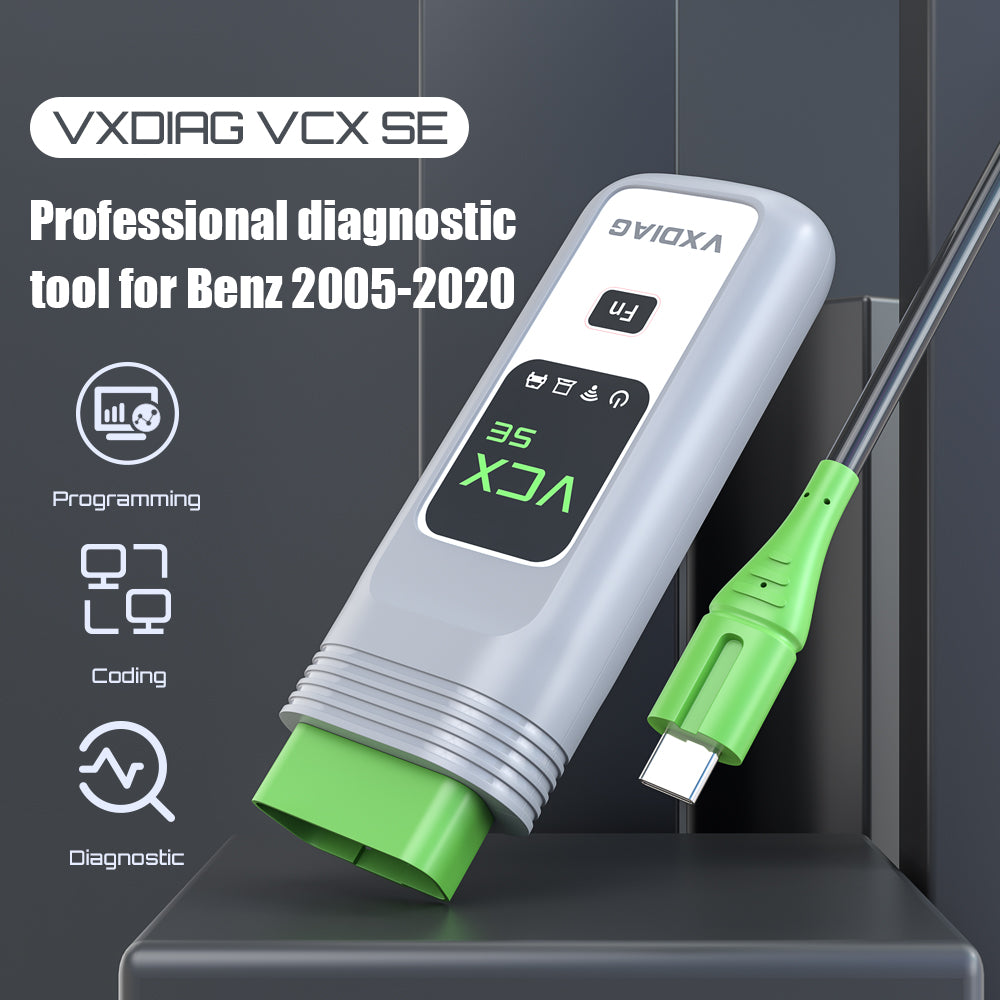 VXDIAG VCX SE BENZ Features:
1. VCX SE BENZ contains Xentry diagnostic system (a diagnostic software for new models), DAS (Diagnosis Assistance System for old models), WIS (Workshop Information System), EPC(Electronic Parts Catalog) and DTS engineering software for free.
It can access all Mercedes-Benz electronic control systems (such as engine, chassis, body and instrument modules, etc.) to perform: code reading, code clearing, dynamic data stream, online programming and coding, and personalized settings etc.
2. VCX SE BENZ can 100% perform the functions of original Benz C6. It can diagnose and program the DOIP protocol Benz such as W222, W205, W206 and W223. Because MB Star C4 /C5 will be out of date.
3. VCX SE BENZ is very suitable for auto repair shops, auto refitting studios, auto programming engineers, auto refitting enthusiasts, etc.
4. Connection: Supporting Wifi / USB / internet connection, VCX SE will meet the different needs of users.
5. With the small size and strong structure, it is easy to carry. It is allowed to update firmware and DOIP firmware.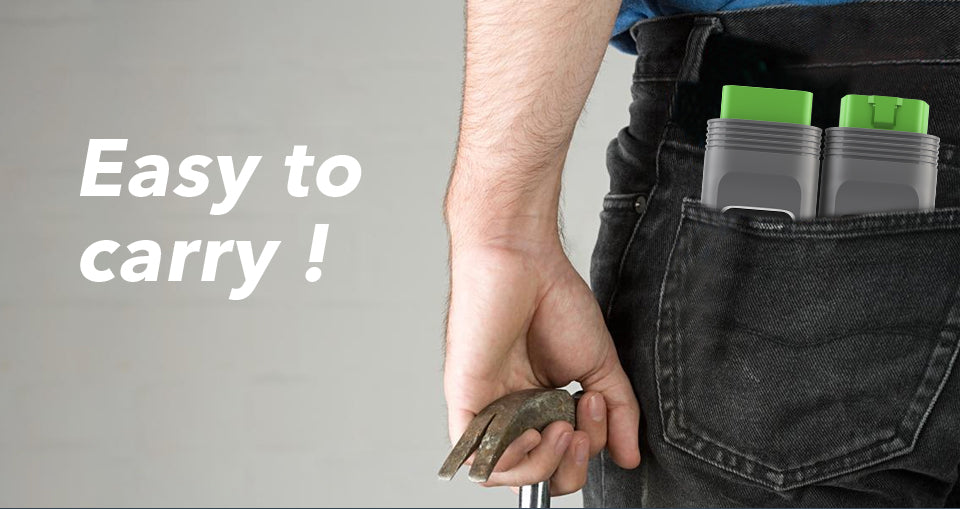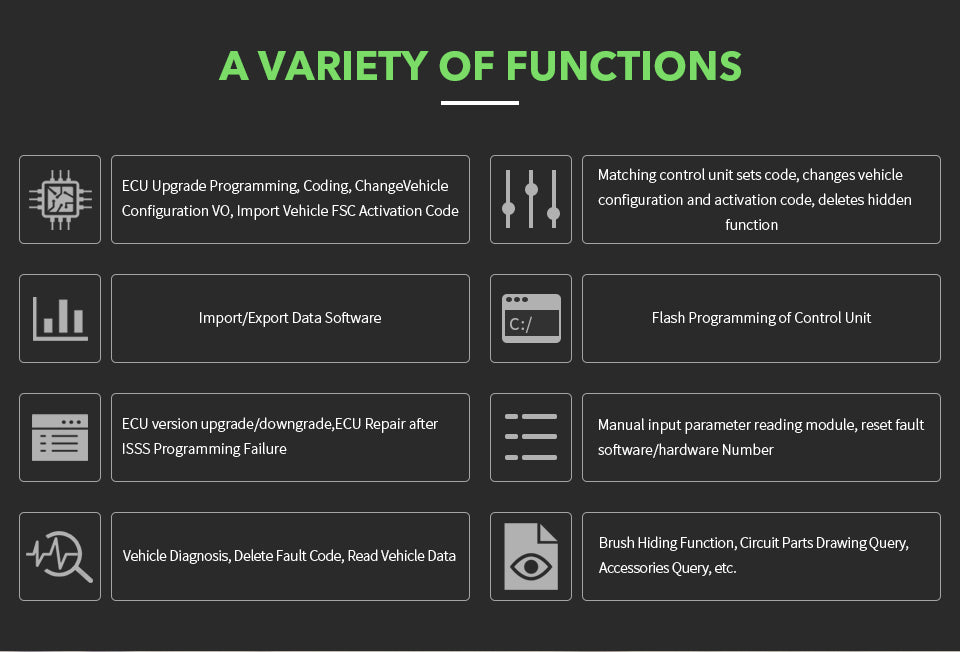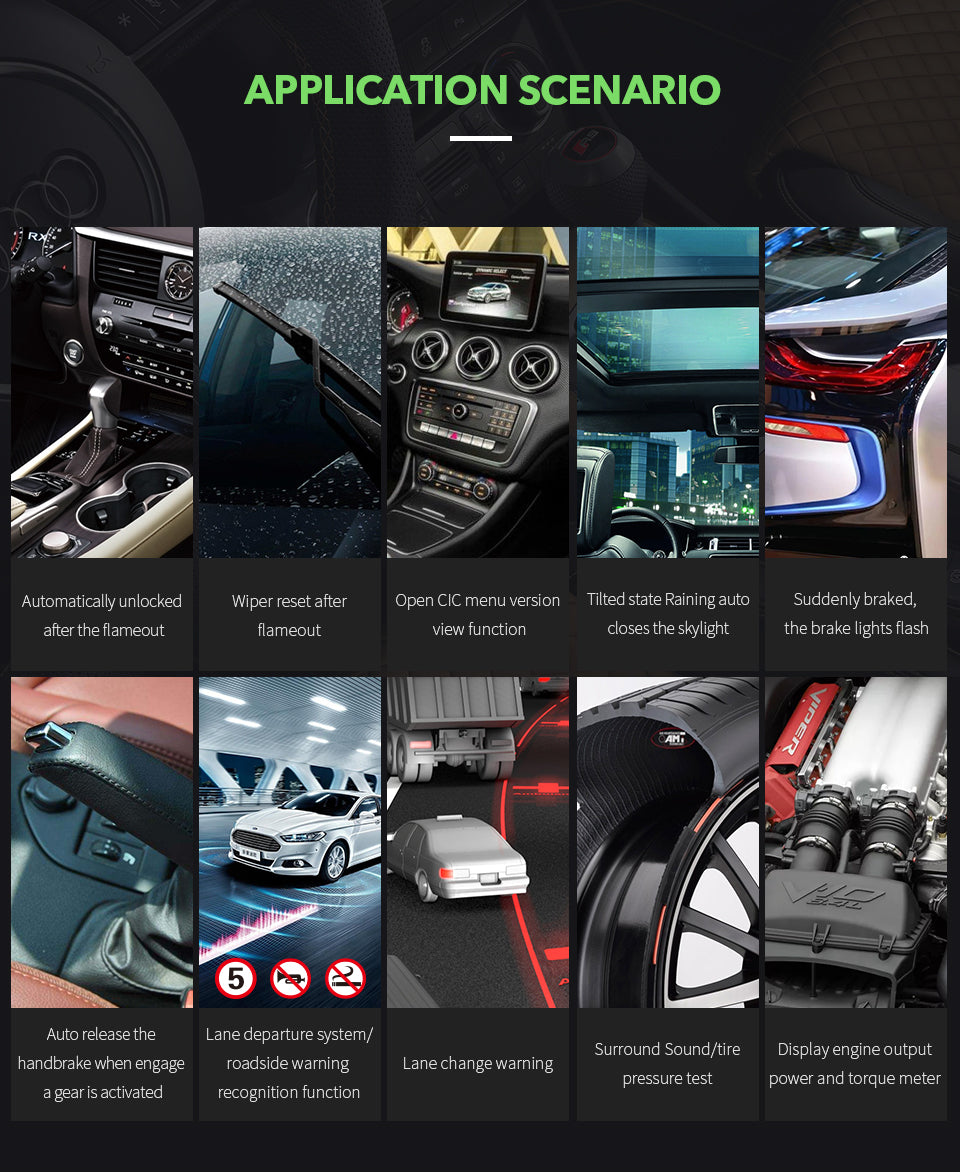 VXDIAG VCX SE for BENZ Software Display: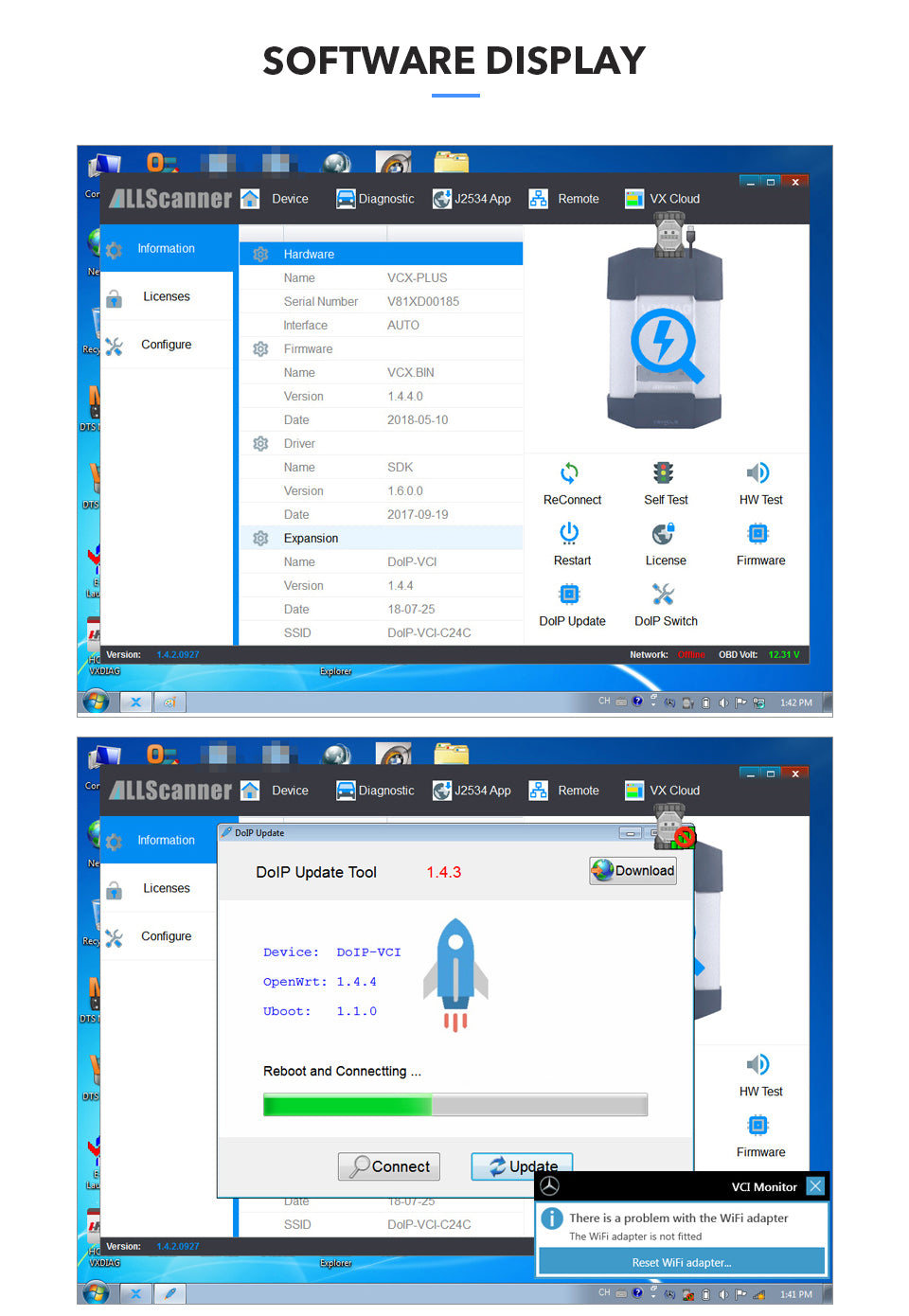 VXDIAG VCX SE for Benz Connection: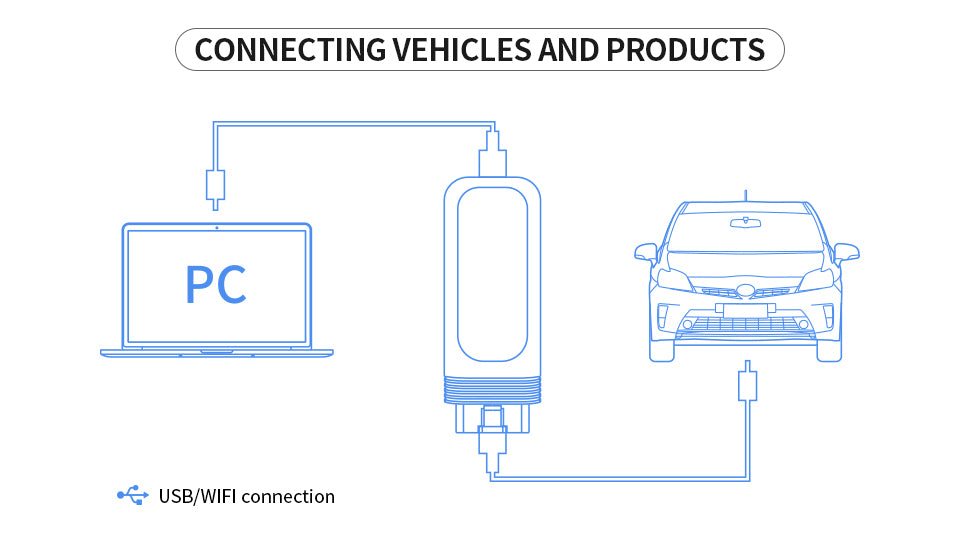 VXDIAG VCX SE for Benz Specification:
Model Name: VXDIAG SE For Benz
Origin: CN(Origin)
External Testing Certification: CE
Electronic: No
Hardware Version: 2020
Item Height: 5cm
Item Length: 18.3cm
Power: 1W-3W
Material Type: Plastic
Special Features: Wifi
Special Features: USB
Item Weight: 0.38kg
Voltage: 9V-36V
Item Width: 10cm
Software: DAS/Xentry, WIS/EPC, DTS Monaco, etc.
Package List:
1pc x VXDIAG VCX SE For Benz
1pc x Software HDD 500G (optional)
Contact Information
Whatsapp: +86 136 1282 7578
Email: info@getobdtool.com
Skype: getobdtool