VXDIAG VCX SE SUBARU is professional OBD2 diagnostics scanner read FAULT code, clear FAUET code, brush hiding function, action test.
Reprogram, 
add a license for more brands.
VXDIAG VCX SE SUBARU Overview 
Software Version: SSM3 V2020.07,  SSM4 V22.6.0,  FlashWrite2 V1.3.4
Available Systems: Recommend Windows 7/ Windows 10 64bits Professional Edition.
Support J2534 protocol/Standard OBD2 16 pin interface.
Firmware/License update:Free update(NO need to pay the license for Subaru again). 
Support Multi-languages: English, Japanese, French, German, Spanish, Italian, Russian, Chinese, Polish.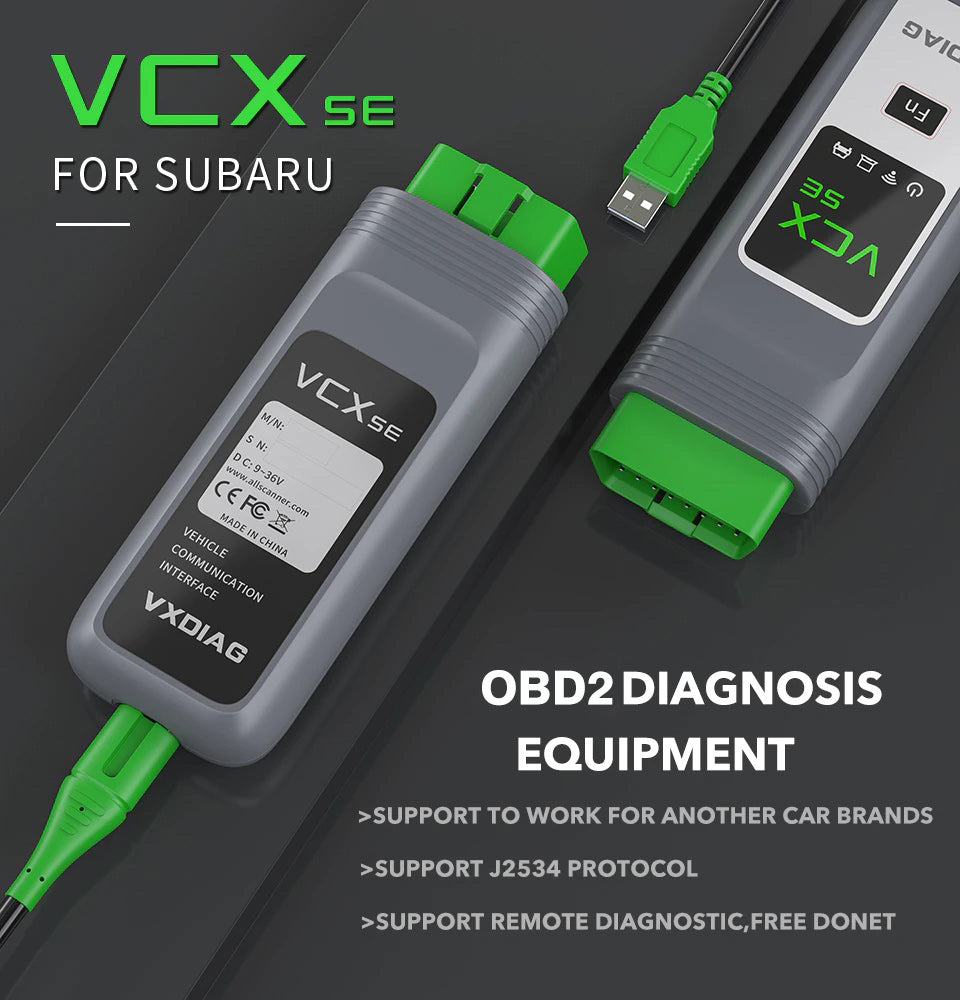 VCX SE Subaru SSM Software Available Functions:
1. VXDIAG VCX SE SUBARU is able to access all systems for diagnosing, repairing, programming, for instance: read and clear code, read dynamic data stream, action test, activate components, replace and program module, retrofit and modify the car's configuration, replace and upgrade ECU, do personalized settings, etc.
2. The device support working for other car brands, such as BMW, Audi, for JLR, if you need the device to work for other car brands, you can pay the license to activate it.
3. All System Diagnosis. Selecting this item displays on a single screen the fault detect the status of all control system control modules for which SSMΙΙΙ diagnosis is supported, and memorized diagnostic codes.
4. Each System Check. Selecting this item makes it possible to select a particular system from among the control systems for which SSMΙΙΙ diagnosis is supported, and perform fault diagnosis. This item can be used to view input/output data of the system control modules that perform fault diagnosis, memorized diagnostic codes, and other data on the PC display. This menu item is also used after repair work is complete to delete diagnostic codes, configure control module settings, etc.
5. Saved Data Display. This item can be used to save various data sampled during fault diagnosis operations, and to load data for viewing after work is complete.
6. Immobilizer. This item performs immobilizer registration.
7. Reprogram. This item performs reprogramming of the control module.
8. Read CF application measurement data. This item performs reading stand alone measurement data saved in a CF card to the hard disk of your PC.
9. Convert/Save measurement data on the driving recorder. Loads data sampled on the driving recorder to the PC from the CF card, and converts and saves that data.
10. Oscilloscope. After attaching the optional pulse/analog cartridge to SDI, connect the pulse/analog box to the SDI and use a pulse/analog probe to perform analog sampling. But we do not provide pulse/analog cartridges.
11. Program Subaru smart key (Require online account)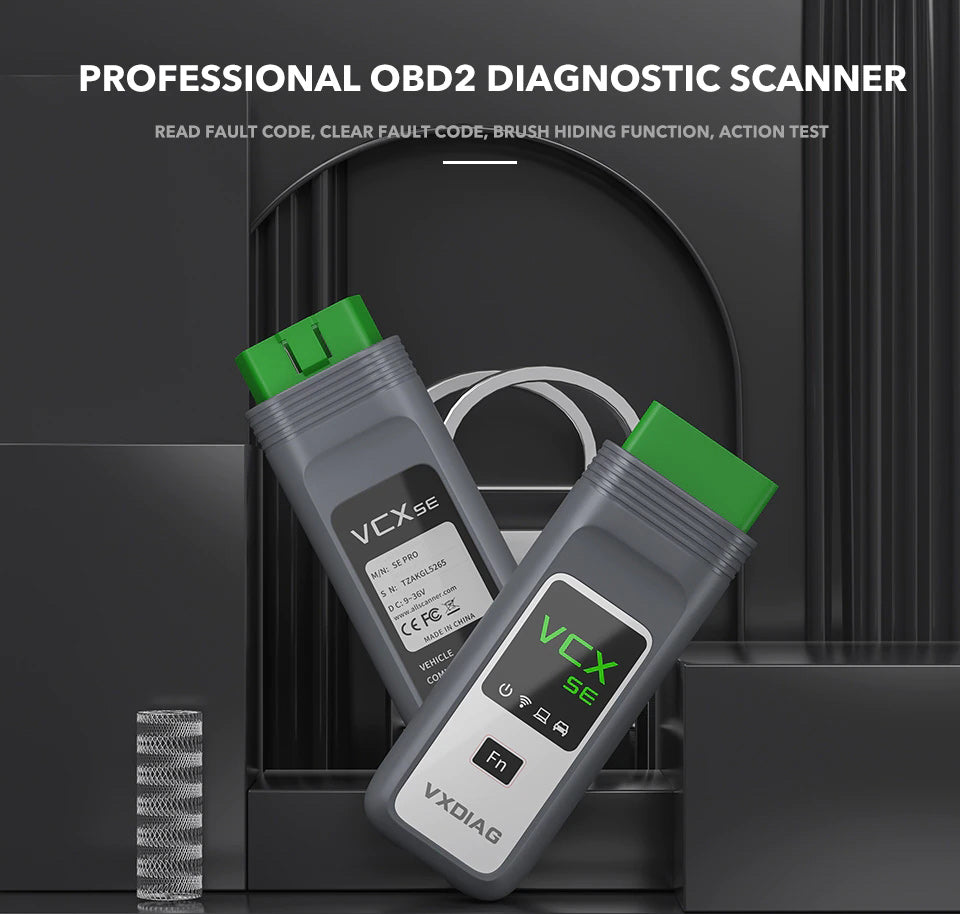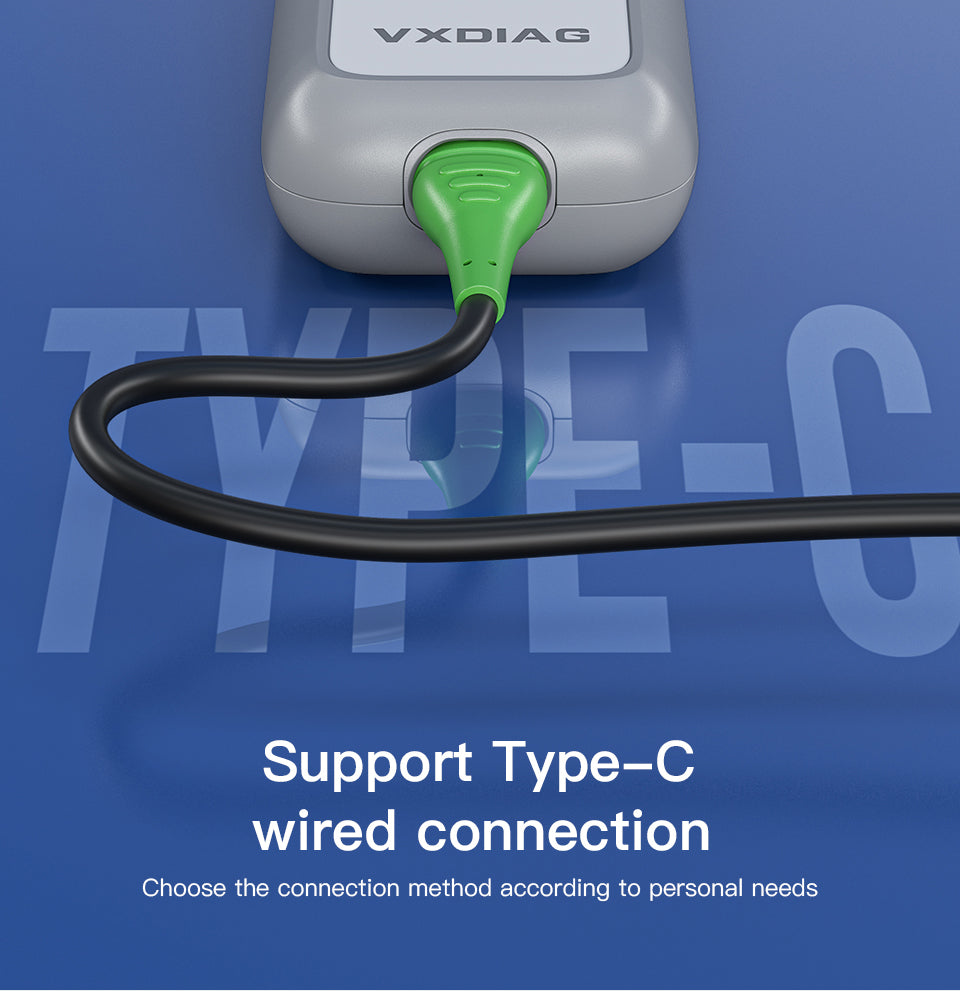 VCX SE SUBARU is OBD2 diagnostics scanner for SUBARU. SSM3 supports vehicle 2005- 2020 year, ssm4 support vehicles 2016 onwards
VXDIAG VCX SE SUBARU Support remote diagnostic function:
Free Donet License--Insert the device into your car and you do the diagnostic in your home or let the engineer help you do the diagnostic in another place.

Package includes:
1pc x VXDIAG VCX SE Subaru
1pc x USB Cable
1pc x Carry Case