Xhorse Card Key Slimmest Universal Smart Remote
Xhorse smart card remote key is about 1-2 coins smaller than the bank card thickness, the keys for the side press have 4 buttons, built-in two 3V batteries.‎
This Xhorse Smart card key highlight is can be easily placed in a wallet and stacked with various cards. Especially in the summer, thinner and lighter cards are more comfortable to carry and put in your pockets than the larger various original car keys. The built-in battery is upgraded from the traditional one battery to two, and this smart card can last longer.

The 4 buttons on the side are compatible with more button functions and can be turned on blindly according to the position of the up and down layout.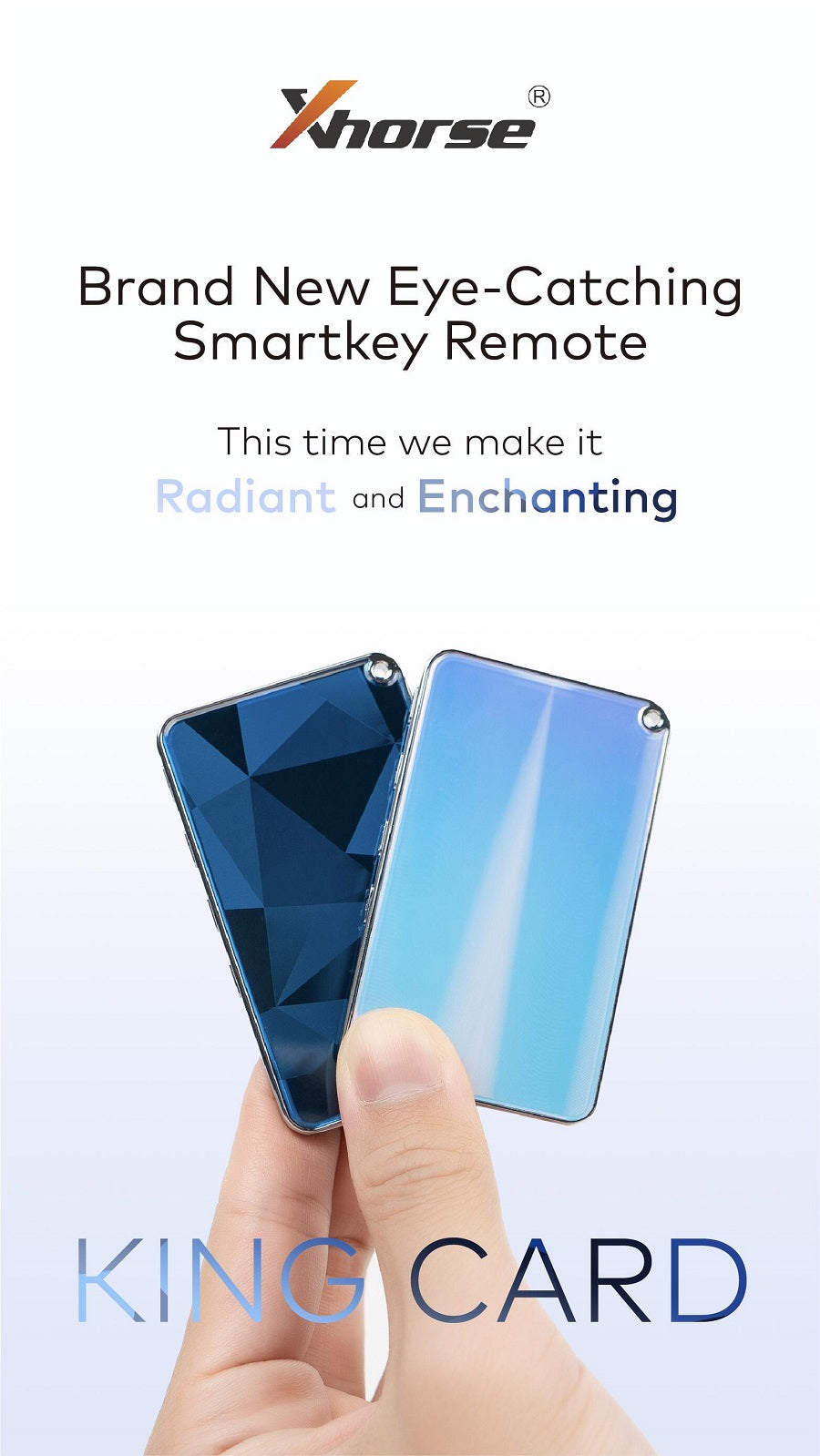 Xhorse King Card Features:

1. Remarkably thin and incredibly light
Size: 44*74*5mm

2. Round design and sensitive buttons
Unlock, lock, trunk and panic.
Easy to see by the layout.
Compact feel 3. Long service life

3. Built-in 3V batteries 4. Extraordinary experience
More colors, more choices.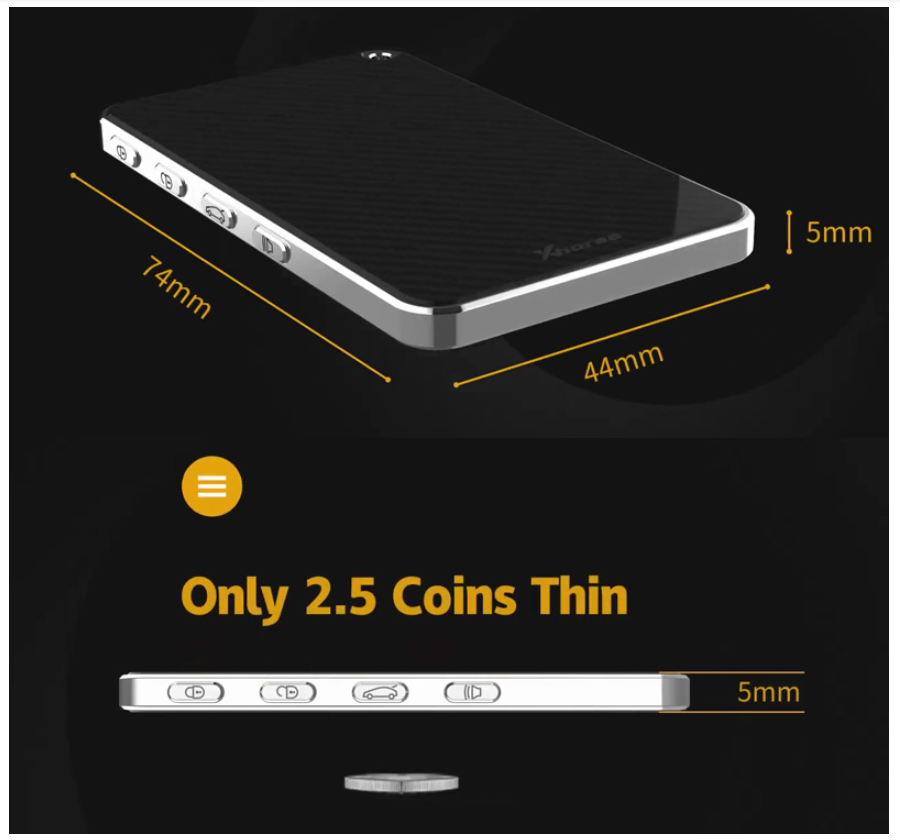 Package Includes:

1pc x Xhorse King Card XSKC04EN / XSKC05EN
Contact Information
Whatsapp: +86 1361282 7578
Email: info@getobdtool.com
Skype: getobdtool.com