Xhorse VVDI BIMTool Pro Support BMW E-sys and Rheingold Diagnostic System. Able to replace the specialized devices. (connect via network cable), Support directly read ISN data without disassembling the ECU (N13/N20/N55/N63).
Xhorse VVDI BIMTool Pro BIM Tool Enhanced Edition for BMW Update Version of VVDI BMW
Languages: English, Italian, Spanish, German, Hungarian
Kindly Note:
1. VVDI BIMTool Pro and VVDI BMW Tool use same software, and some functions in the software will prompt you to use bimtool.
2. Don't use the Enternet cable and USB cable at the same time. For key programming, use usb cable, coding use Enternet cable.
3. When connect VVDIBIM device with PC, it will display"Booting" on little screen, after 20 secs it will display as "BMW", then it is connected OK.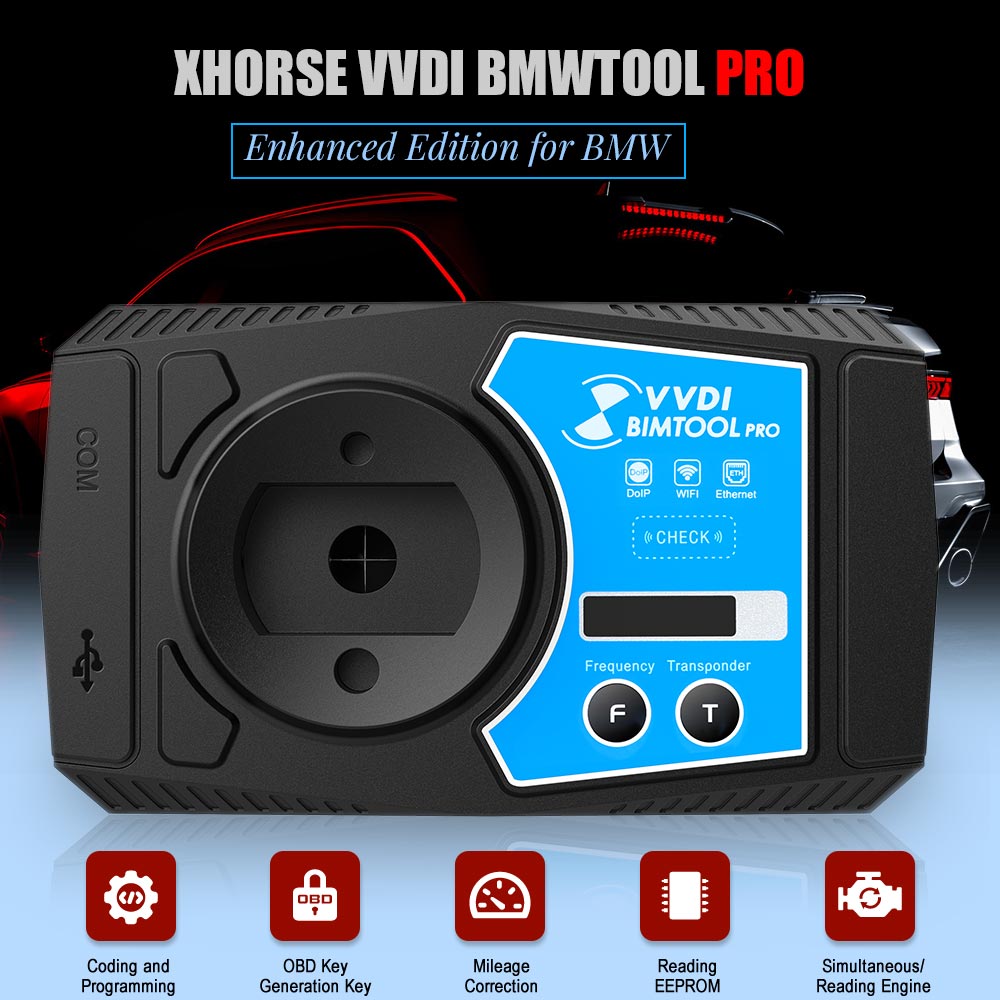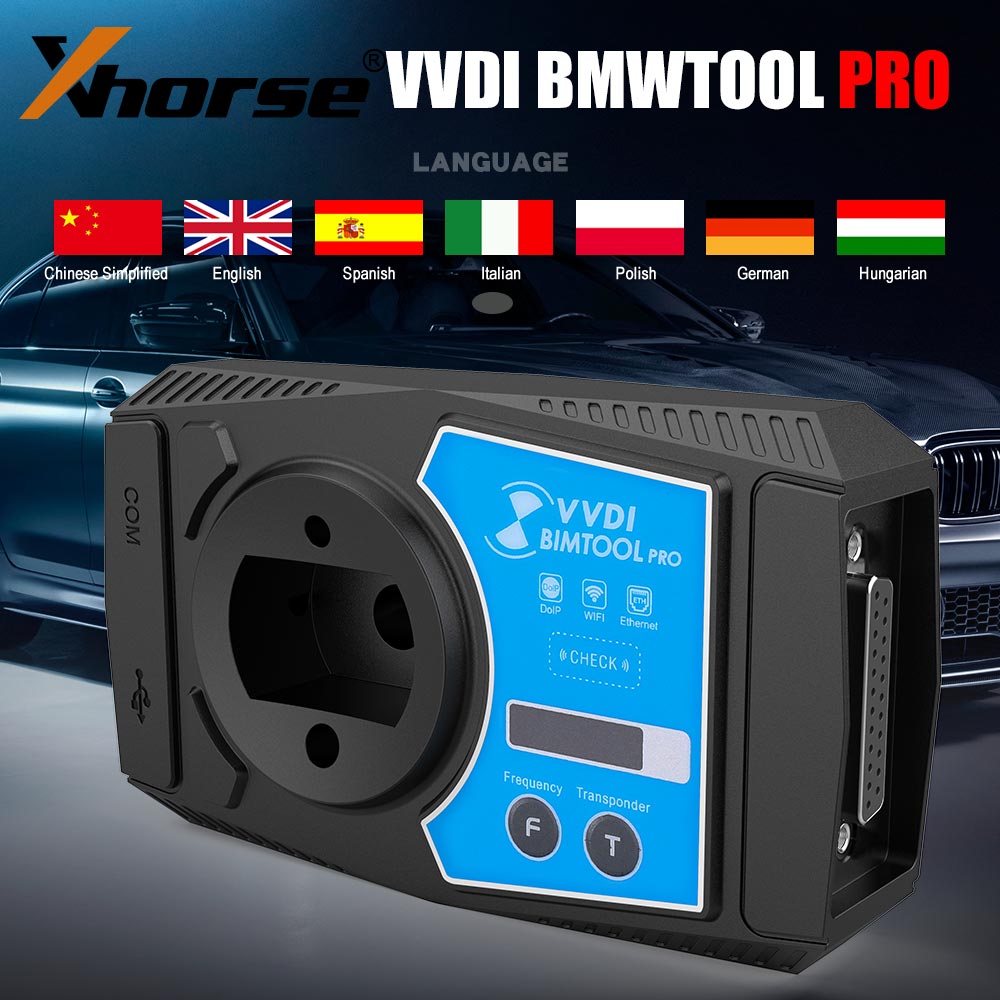 VVDI BIMTool Pro New Features
Add ethernet port, Support 10/100M programming via Ethernet.

Support WIFI 802.1b/g, 150Mbps high-speed connection, and WIFI OTA upgrade

Support DoIP Vehicle/Module Programming

Support BMW ECU programming (NBT/CIC) (connect via network cable)

Greatly speed up the F/G Chassis programming (connect via network cable)

Support BMW E-sys and Rheingold Diagnostic System. Able to replace the specialized devices. (connect via network cable)

Support directly read ISN data without disassembling the ECU (N13/N20/N55/N63)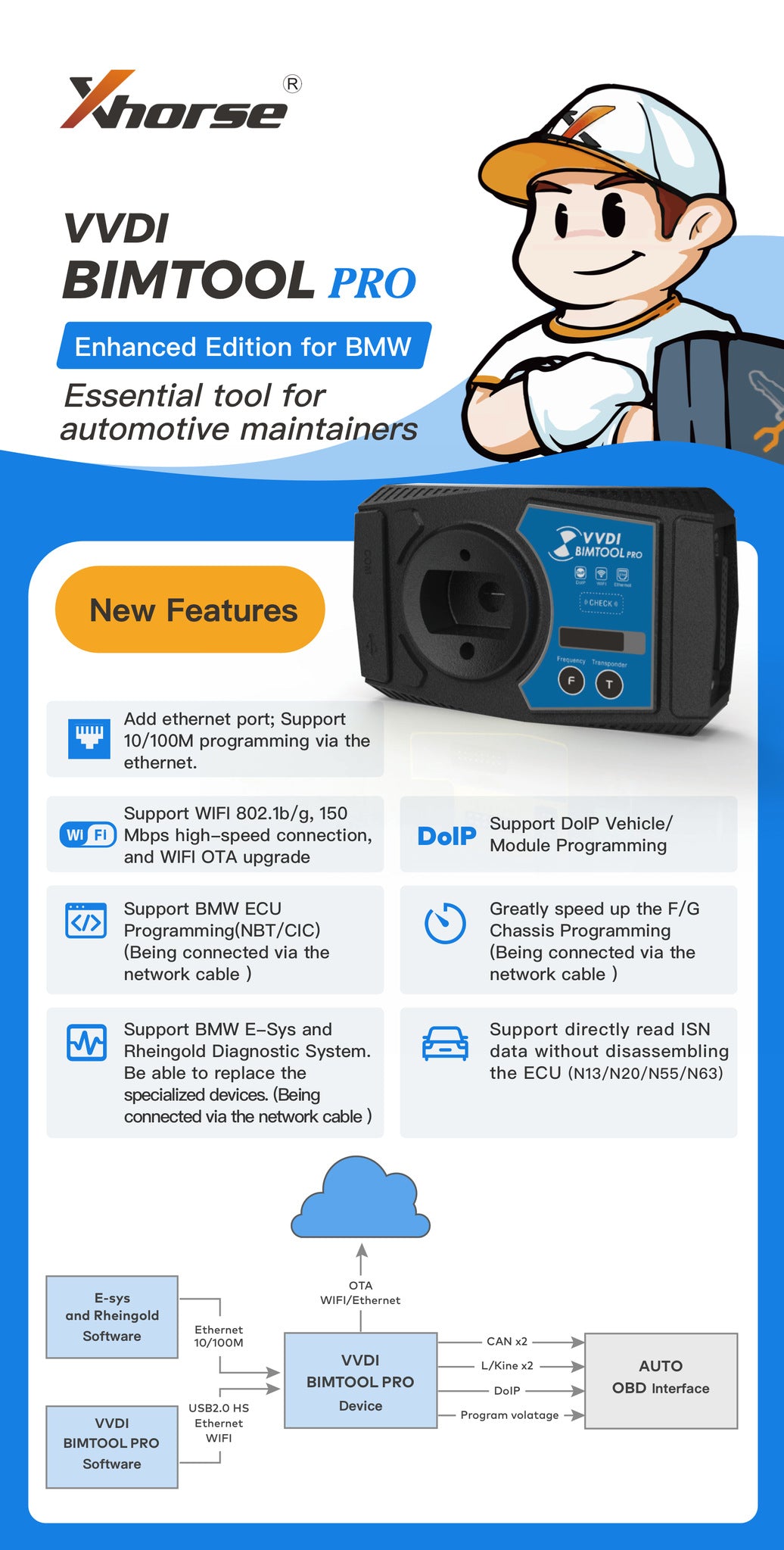 Xhorse VVDI BIMTool Pro VS. VVDI BMW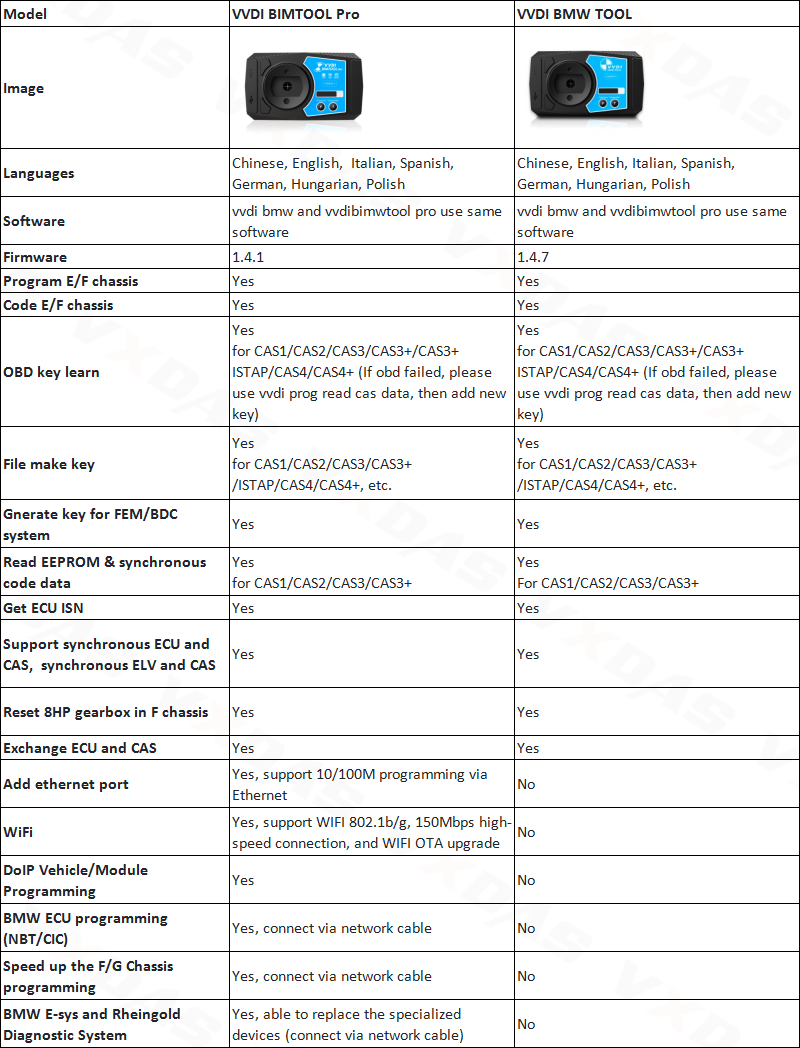 FAQ:
Q. Is vvdi bmw tool and vvdi bimtool or same tool? if not whats the difference?
A: VVDI BIM Tool is update version of VVDIBMW,different firmware
Package List:
1pc x BIMTool Pro
Contact Information
Whatsapp: +86 136 1282 7578
Email: info@getobdtool.com
Skype: getobdtool