Xhorse XNBU01EN VVDI GM Flip Key Type Universal Remote Key 4 Buttons - WIRELESS PN.
Wireless universal remote key 4 buttons comes with quality guarantee which has passed quality guarantee before delivery.
And it is compatible with all the VVDI tools including VVDI2 mini remote programmer ,VVDI key tool etc.
By using XHORSE remote key,you can accumulate member points which can be used to exchange VVDI2 part special functions and accessories.
Features
PN: XNBU01EN
Color: Black
Button: 4 buttons
Size:71.2*35.7*21.3mm
Weight: 59.2g
Transponer: Yes
Battery: No
Blade: No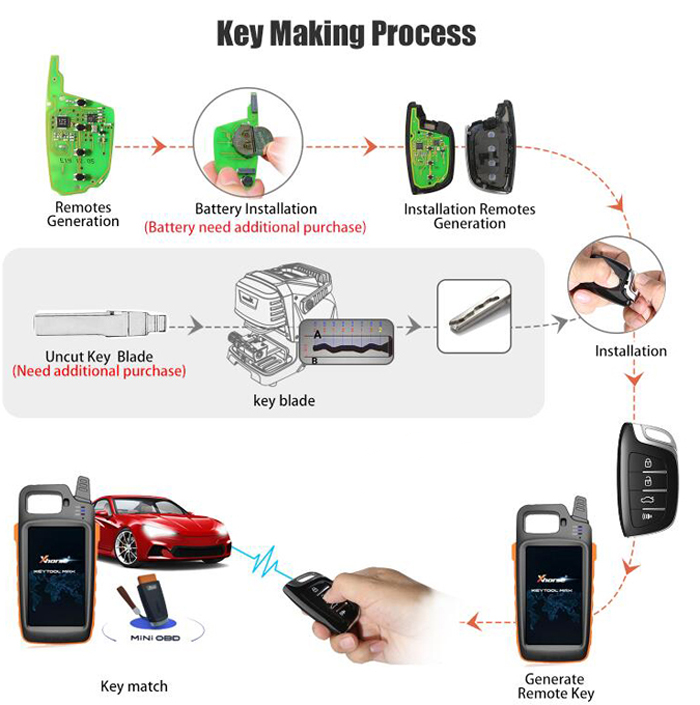 Packing List
5pcs x Xhorse XNBU01EN VVDI GM Flip Key Type Universal Remote Key 4 Buttons
Contact Information
Whatsapp: +86 136 1282 7578
Email: info@getobdtool.com
Skype: getobdtool