Ford IDS V122 Full Software HDD/SSD for Ford VCM II Support Online Programming Update to 2021. 

Support Multi-languages WIN7 64Bit.
Ford VCM IDS Software Feature:
1. Latest Version: V122 (Data updated to 2021.05)
2. OS: Win7 64Bit
3. Compatible with all for Ford VCM II or VXDIAG NANO Ford IDS sale in the market.
4. Support Online programming, but you must have online account, we do not provide this account
5. HDD/SSD software requires activation. When you get the HDD/SSD software, Insert the HDD/SSD into laptop, just send the Teamviewer ID and password to us (info@getobdtool.com/whatsapp+8613612827578 ), we will activate for you.
Note: The HDD/SSD can only use as internal HDD to boot laptop, cannot use as external, easy to damage the file, then you can only send it back to repair.
6. Multi-Language: English, French, Spanish, Italian, Polish, Portuguese, and so on.
VCM IDS Software

 Function:
1. IDS also have the ability to download the very latest calibration/softwawre files from ford's server if you have an internet connection available at the time of connecting to vehicles
2. Reading and decoding fault codes
3. Deleting fault codes
4. Display System current parameters in digital form
5. Combined displaying of data
6. Logs Keeping: wirting and keeping of digital parameters in memory
7. Special functions: changing of permissible seeting of blocks, programming etc.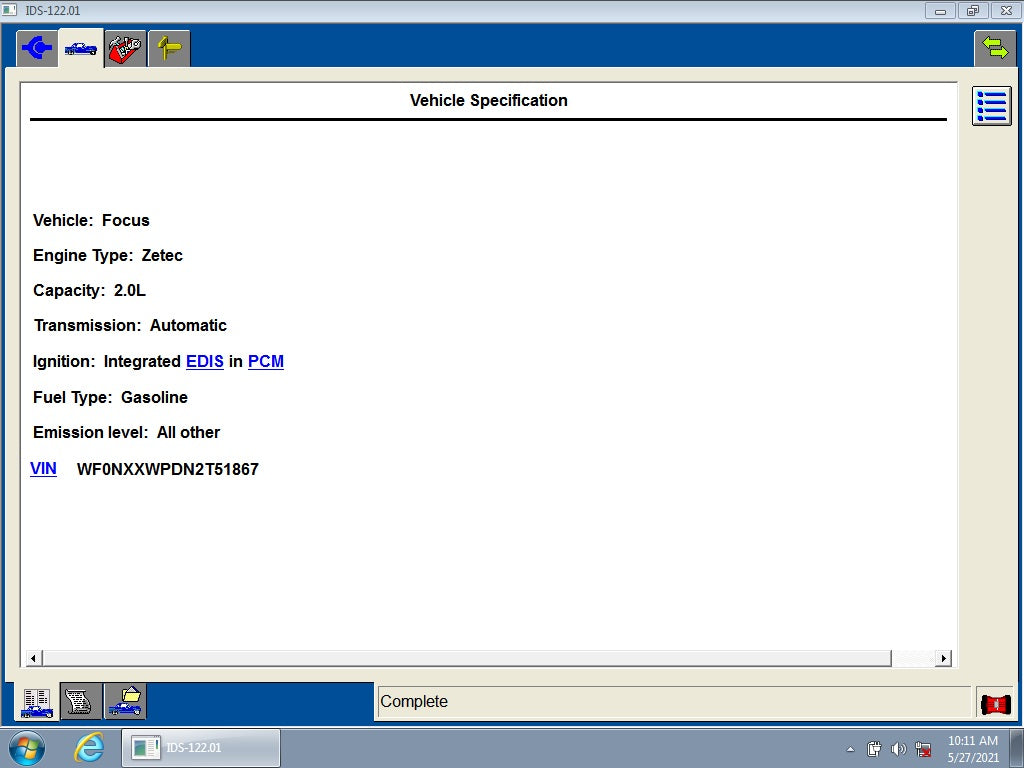 Package List:
1pc x Ford VCM ID Software HDD/ SSD
FAQ:
Q: Whether it can work with Ford VCM 1 Clone?
A: Yes, it can work with Ford VCM 1 clone

Q: Is this vmware or native
A: This is native, install on new and clean windows 7

Q: Do you provide software cd and download link?
A: No, there is no software cd and download link, after your payment, contact our customer service on live chat, we will help you install and activate the software directly via teamviwer.